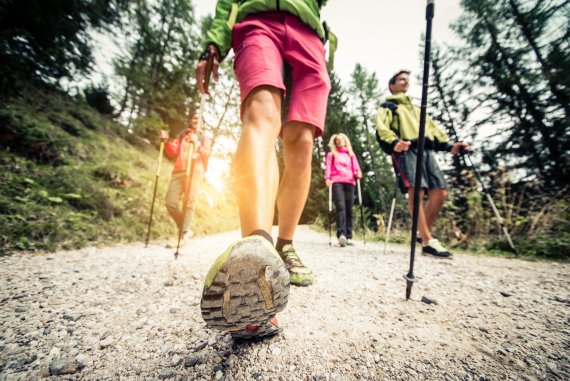 Experiencing the Great Outdoors
There is set to be a surge of outdoor activities as consumers embrace the work/life balance, taking to the countryside, lakes or beaches for hiking, camping and general rest and recuperation.

While it all sounds a perfect remedy to escape the frenzy of modern-day living, there is one plight that can derail and annoy the entire experience – mosquitos.
Whether it is a European jaunt or a more exotic exploration, it transpires the mosquito is deadlier than any other animal in the world. According to Gatesnotes, 725,000 people are killed by devastating diseases carried by mosquitos annually.

Snakes inflict 50,000 fatalities every year while dogs kill a further 25,000 people, primarily through rabies. Fortunately, for the outdoors experience that many apparel brands cater to for the consumer, it is highly unlikely to lead to death, but it does lead to great irritation. 
The Appeal of Carbon Dioxide
You can't outrun these mosquitos, as one of the key attractions is the mosquitoes search to identify food sources is carbon dioxide (CO2). When exercising your heart rate is elevated with your body producing more CO2, making you a much more attractive option to bite.

Additionally, drinking alcohol or eating spicy foods from that seemingly charming outdoors BBQ or leisurely picnic by the lake, that also increases your metabolic rate, which in turn will also increase your CO2.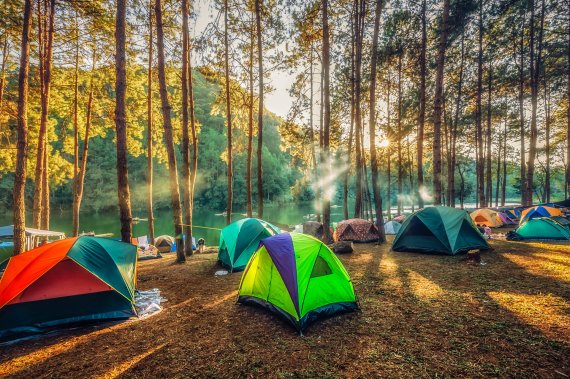 The solution to this problem lies in the fabrics. Tightly constructed fabrics do work as a prevention, especially if they also offer UV protection through the formation. More increasingly there is development in fabric finishes, anti-repellant treatment that protect the wearer alongside them applying lotions on the exposed skin. The treatment consists of permethrin, a man-made insecticide that is effective against multiple species of insects.
Tight Fabric Constructions and Anti-Mosquito Finishes
Noting that people have been struggling to protect themselves against insect borne diseases, chemical company Tanatex has released BAYPROTECT, an insect proof concept. With the recent dangers highlighted by the emergence of novel diseases like the Zika virus and Lyme disease, particularly in North-America and Europe, it has sparked the demand for insect protection products across the board.
BAYPROTECT, applied as a binder through the padding process of the textile finishing, this long lasting permethrin-based repellant was originally geared for military use but is now being incorporated into performance outdoors fabrics.
Burlington's No Fly Zone also delivers a permethrin-based technology that prevents the spread of insect born diseases by repelling insects through a fabric treatment that require no further processing, with the advantage that it can be teamed with other protective technologies.
You have textile innovations you want to share with a big crowd? Apply for ISPO TEXTRENDS Summer 2ß17 NOW >>>
Swiss chemical supplier HeiQ has launched Bug Guard, a durable mosquito and insect protection with proven performance of up to 100 washings that can be applied to all fiber types.
Enjoy the Summer with Peace of Mind
While recent focus for textile suppliers and brands has been on UV protection, there is now a shift in multiple finishes in ensuring the consumer is protected from all elements that the summer can bring. To see the latest Spring/Summer 2019 fabric developments, don't miss the ISPO TEXTRENDS forum at ISPO SHANGHAI (July 6-8).