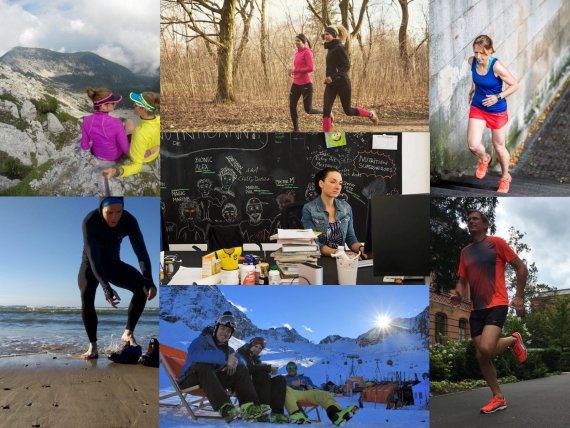 In the first part of the great survey top bloggers reported on why a visit to the leading trade fair in the sports business is worth it, and what they're personally planning this time for February 5-8, 2017.
Over 160 bloggers have already gotten accredited, and more are coming daily. They get a press accreditation and access to the new Influencer's Clublounge for bloggers to exchange ideas amongst themselves, as well as interview opportunities with decision makers of the sports industry and the most exciting sports innovations of the coming year in one place. Registration is still open...
The ISPO MUNICH press registration site now offers bloggers their own page. Find all of the info here >>> 

But the first time finding your bearings at the world's largest sports business trade fair isn't always easy, especially for newcomers.

On ISPO.com, experienced influences report what tips they have for their new colleagues – and what mistakes are best to avoid at their premiere.
Adventure Story: Be communicative!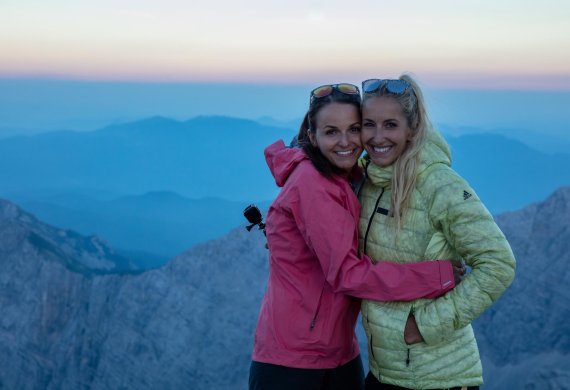 Magdalena Kalus and Anja Kaiser, You are an Adventure Story: "Be open and communicative, and approach the brands you're interested in proactively. It doesn't hurt to have business cards, and a clear goal of what you want to achieve at the trade fair helps you plan and structure your visit. Exchanging ideas with other bloggers is especially easy and uncomplicated here, too.

We advise budgeting at least an entire day, even more if possible! Not every interesting contact person will be completely present on every day of the fair, and that way you avoid a potentially target-aimed meeting slipping through your fingers. The parties and evening events are also worth it – you can still have lots of interesting conversations after quitting time."

On You Are An Adventure Story, Munich natives Magdalena Kalus and Anja Kaiser blog about sports, winter sports, and their experiences in the mountains for an international target group. On Instagram , they have 21,500 followers.
Sports Insider: ISPO BRANDNEW is great

Daniel Klarkowski, the Sports Insider: "There are always more exciting innovations to discover at ISPO MUNICH. It doesn't always have to be the big brands and the big booths – I'm also interested in the small, sometimes pretty crazy ideas. I especially think ISPO BRANDNEW is great.

It's best to make appointments beforehand, because that way you'll save the visits to brands who don't want to work together with bloggers. Above all you should wear comfortable shoes and clothes, since you'll walk several kilometers per day, and you can try out lots of sports devices right away in comfortable clothes. Apart from that: stay relaxed and curious."
The Sports Insider was founded in 2008 by Daniel Klarkowski. Approximately 4,000 articles have been published thus far, above all on the topics of running, equipment, and training methods.
Runfurther: Note down trade fair halls and booth numbers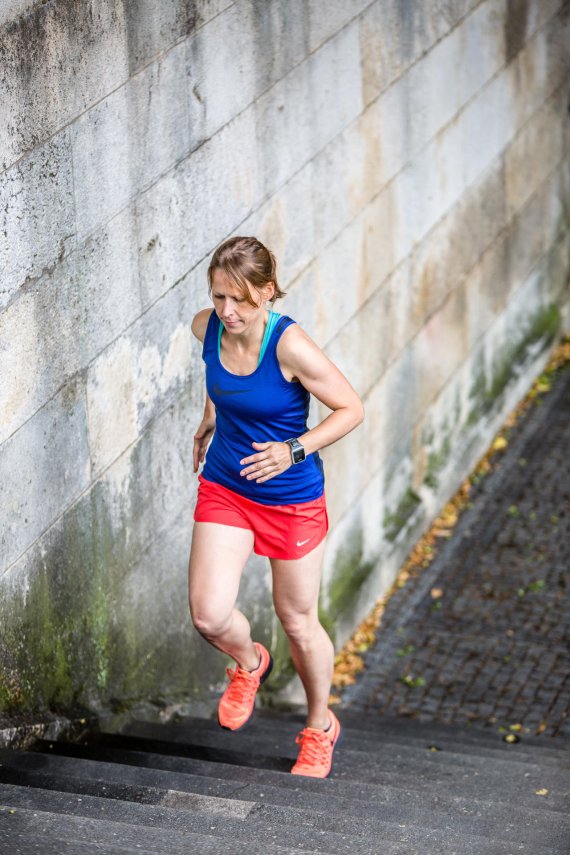 Cindy Haase, Runfurther: "My tips: Don't be shy, show interest, and listen and take advice. Budget enough time and make sure to avoid schedule conflicts.

And always note down where the events you're personally interested in are taking place, or where you want to meet people, in a place that's easy to find, next to the trade fair halls and booth numbers. Accept the blogger meetings and exchange ideas. Sort invitations and accept them depending on interest. Attend an after-work party."
Cindy Haase has lived in Munich since 2014, and loves the mountains, lakes, and running. She reports on these at runfurther.de and on her Facebook page.

Laufsteiger: Take a look at ISPO.com

Andreas Cott, Laufsteiger: "Since I, as an engineer, attend trade fairs more frequently in a different context, I know that it's a major challenge for trade fairs to present the visitor with upcoming trends in a way that he or she doesn't have to rely on the lucky shots distributed throughout the halls to find something that fits.

Through the website ISPO.com, where the latest stories are published, and in the app, there are good tools for preparing for a trade fair visit so that you don't miss any exciting topics, despite the enormous offer range. For particularly relevant trends, the best exhibitors get the opportunity to present their vision in a bundle at a second booth.
I keep 50 percent of my time open for free browsing, but nevertheless I know ahead of time what halls are of special relevance for me. Especially inspiring are the bundled exhibitions at the ISPO AWARDS and on individual trends that I always visit."

As Laufsteiger, Düsseldorf's Andreas Cott blogs ideas, analyses, and tests on sports-related innovations – and scenarios on as yet non-existent products.

maha Lifestyle: Absolutely make appointments!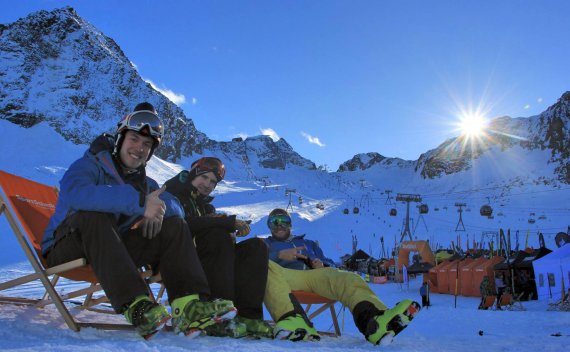 Julian Witting, maha Lifestyle: "We find it very wise to arrange a meeting with the brands that you're interested in. That way, you always have a direct contact person and aren't running around uncoordinated between the booths.

In our eyes, the blogger and influencer meetings organized by the trade fair are a must. Those who are up to it should also take a dive into the Skate Halfpipe! And yes: You should also feel free to attend the booth parties in the evening.
The YouTube channel maha Lifestyle brings the Alps into every living room. Julian, Bastian, and Marius take their viewers along into the most beautiful regions on the mountains.

Food for Fitness: Off into the Action halls!
Sarah Braun, Food for Fitness: "You shouldn't stress too much, and above all get rid of the expectation of really having to participate in everything. The program and selection is just to huge for that. That's why I advise taking a look at the ISPO.com website the exhibitor list just once beforehand, and considering in advance what you're really interested in.

You should have the courage to even go to the really big, sometimes isolated booths. Usually everyone is welcome there, you just have to be brave. Otherwise I personally find the Action halls, which are putting forward a new concept this year, are always worth a side trip, since that's where you can often try out new sports trends first-hand, and sometimes indulge in a little variety in what is sometimes a foot- and sitting-heavy trade fair visit."

On Food for Fitness, Munich's Sarah Braun blogs about her motto, "Feast healthier, run faster." Her sports and cooking photos can be found at Running Sarah on Instagram.

Family & Finish Lines: Think about your added value!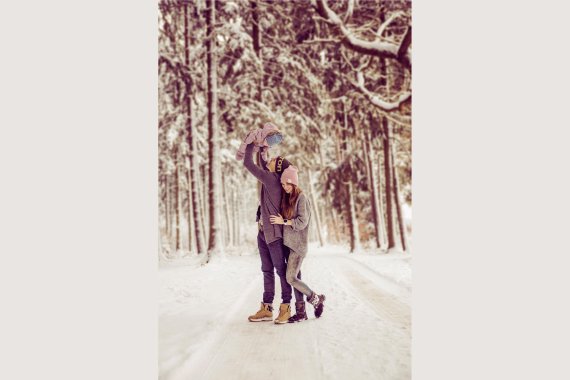 Simon Motschnig, Family & Finish Lines: "Be curious! Scale down your expectations for the company. Nobody give gifts rashly. In a collaboration, there always has to be added value for both sides – what do you have to offer?
Take lots of time. The trade fair is really, really big. That's why it makes sense to inform yourself on who you absolutely want to visit beforehand. Then you make a list with the exhibitors and their locations. These are really easy to find via the ISPO website."

Jana, Simon, and Mathilda Motschnig blog about the right nutrition, holistic training, and the right training equipment from the perspective of an athletic family at familyandfinishlines.de .

Read here: Journalist and influencer Pit Gottschalk in an interview on influencers in the sports business – and at ISPO MUNICH >>> 
What mistakes should bloggers avoid at ISPO MUNICH? 

In addition to the advice and what to make note of and what's recommended, there are naturally also "beginner's mistakes": things that you might misgauge the first time, that is, without having pervious experience.

Read the dos and don'ts here: What premium bloggers advise their new colleagues never to do. What mistakes should people avoid?

Adventure Story: Don't always be on the go 

Magdalena Kalus and Anja Kaiser, You are an Adventure Story: "Don't: budget too little time for individual conversations and rush around the trade fair. True interest in a topic will be rewarded, and it shows if you're not already on the go again after five minutes. So, plan appointments a bit more generously, and consider beforehand whom you seriously want to talk to."

The ISPO MUNICH press registration site now offers bloggers their own page. Find all of the info here >>> 
Sports Insider: Don't wait for the red carpet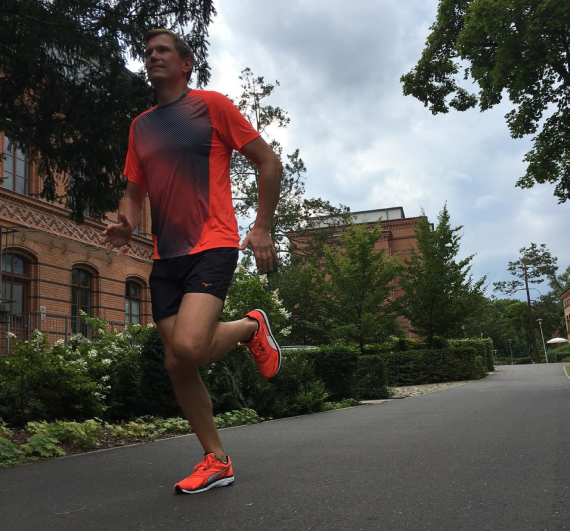 Daniel Klarkowski, the Sports Insider: "Like everywhere in life, it's about respect and good manners. If you storm into the last corners of the trade fair booth unsolicited and take photos without quickly introducing yourself, you can't be surprised if the booth personnel get annoyed.

Even if, by now, it's typical at some blogger events, you shouldn't expect to get a red carpet rolled out at ISPO when you list your Instagram follower numbers. Politeness, respect, expertise, and interest in the material still open the most doors."

Runfurther: Don't leave your business cards at home

Cindy Haase, Runfurther: "Don't: go in unprepared. You should take a look and which booths/companies you're most interested in and try to make appointments, since you can't even talking with some of them without one. And consider what precisely you want to discuss with whom. And, very important: Those who still don't have business cards – now would be the time to print business cards. Even a couple of facts about the blog with numbers are good to have."

Laufsteiger: Don't forget to prepare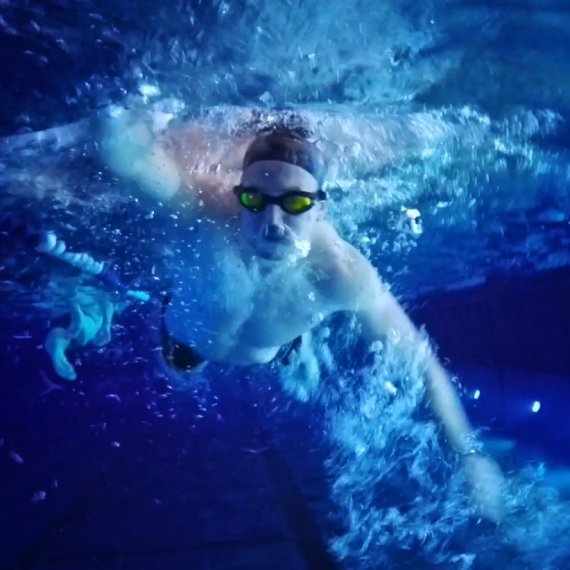 Andreas Cott, Laufsteiger: "A mistake would be not preparing – concerning appointments and content. The essential thing for a successful trade fair visit is good preparation. I do targeted scouting ahead of time for topics that interest me, and agree on appointments for individual discussions on products and trends. I also prepare in terms of content for the discussions, to be able to ask challenging questions."

maha Lifestyle: Don't take on too much!

Julian Witting, maha Lifestyle: "As a blogger, you shouldn't take on too much during the day at ISPO MUNICH. In our first year we tried to do six interviews in one day. And failed miserably. Take on one to two brands and interesting topics per day – the rest of the content will come about at ISPO MUNICH itself. The trade fair is practically bubbling over with interesting topics. What's better: Let little drift by and discovering something interesting!"

Food for Fitness: Don't expect new inventions!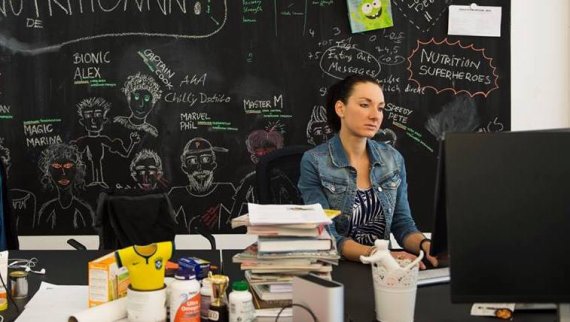 Sarah Braun, Food for Fitness: "Don't have too-high expectations for the manufacturers. You often see the same things as the previous year, just maybe in a different color. Even the big manufacturers don't reinvent the wheel every year, but in many cases that's not at all necessary, either."