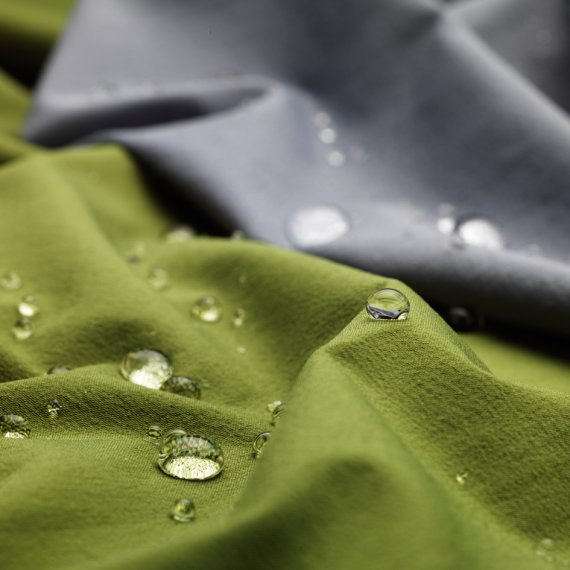 Ecological aspects such as recycled nylon and PFC-free bio technologies based on renewable raw materials are a focal point of the industry. Incorporating Econyl (recycled nylon) into their collection, it isn't just the ingredients of the textiles that are pursuing a stronger sustainable push but finishes too.
Textiles with Econyl yarn made by Schoeller are genuinely upcycled products produced from regenerated waste material. The Econyl regeneration system reduces global waste by reclaiming reusable material from tips and oceans and returning it to the production cycle.
Today's resulting yarn is indistinguishable from conventional yarn in terms of quality and appearance. The Schoeller Econyl fabric family mirrors conventional synthetic  qualities including ultra-light, bi-elastic schoeller-dynamic  windbreaker function and very soft, fine schoeller-dryskin for high-tech sports.
Optimum Body Climate Control for Sports and Urban Applications
Depending on the requirements, these soft-shells are available with various natural fiber backings. Or as a double-face with smooth, color-contrasting reverse in Econyl yarn. The special feature of this soft-shell is its complete sustainability; even the bio foam in the centre is based on renewable raw materials.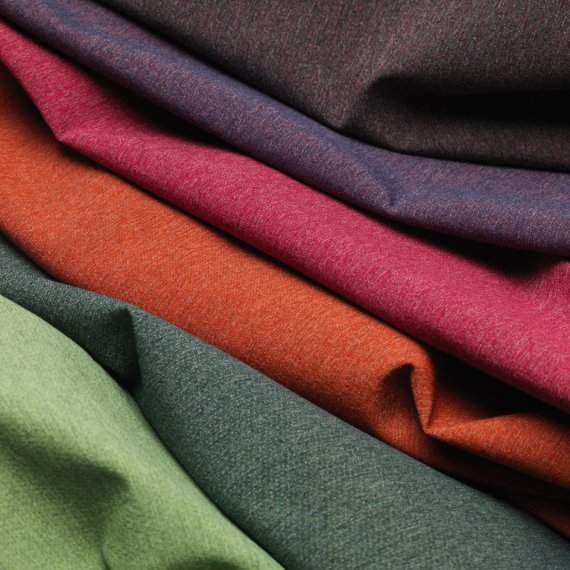 Water repellence is ensured by the new fluorocarbon-free ecorepel bio technology, also based on renewable raw materials. High perfomance wind and weather protection is provided by the two-layer Schoeller-WB formula with climate-regulating c_change membrane.
Multi-colored Effects Dominate the Season 
Color is crucial for Spring/Summer 2019, as highlighted in the trends from ISPO TEXTRENDS. Alongside sustainable fabrics and technologies, summer 2019 is dominated by multi colors. The highly-elastic, polychrome schoeller-dryskin qualities produce completely new color effects. 
From lush shades of green to blue nuances and burnt henna and violet variations, a kaleidoscope of exciting effects and color combinations emerges. Always appearing with a contrast color on the reverse, it presents itself as a genuine eye-catcher which also impresses with its function.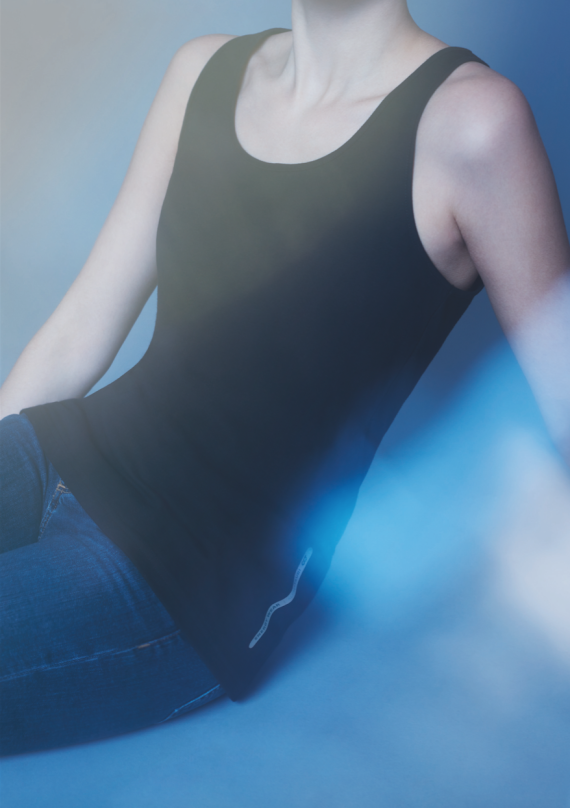 The reversible aspect of the fabrics also leads to added dimensions for brand developers in the design stage. The light pants and jacket weights offer excellent abrasion resistance and moisture management due to the microfiber on the inside. They are also equipped with Schoeller's new PFC-free ecorepel bio technology which provides reliable water repellence.
All Season Fabrics offer added Value to the Consumer
Outstanding wind and weather protection is offered by the super-light, elastic 2.5 layer laminates from the e3+-product line. Perfect for cycling and outdoor jackets which fold up compactly and are water vapor permeable and suitable for taping.
The polyester knitted fabrics are available in neon yellow or white (for printing) with a light membrane, or in black with a dark membrane. Permanent ceramic dots keep the fabric comfortably away from the skin and protect the membrane which, consequently no longer needs to be lined.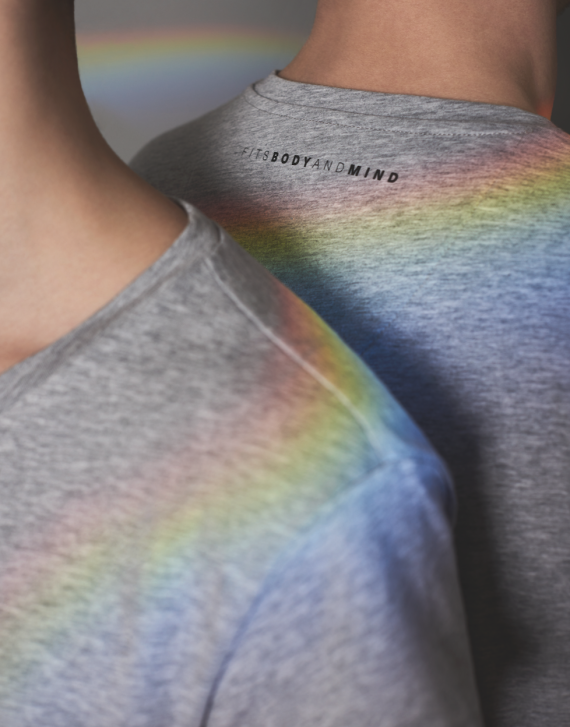 A high level of comfort is also offered by various soft schoeller-shape polyamide jacket weights in matte shades such as pine green, olive, stone grey, night blue, lush yellow, burnt henna or rosé. Always with contrasting reverse, either smooth or structured, they can create a technical 3D impression or a clean sporty look, depending on the backing.
Energizing Brand Alliance - Red Bull and Schoeller Continue with Taurex
Red Bull launches it second EnergyWear collection using Taurex technology, which was developed by AlphaTauri in collaboration with Schoeller Textile. During the processing, garments are treated with a titan-mineral-complex liquid that reflects back energy the human body releases and stimulates the circulation, leading to an energized feeling and enhanced wellbeing.

The EnergyWear collection captures the essence of energizing Red Bull into clothing – living up to claims of increased performance and mental performance capacity.