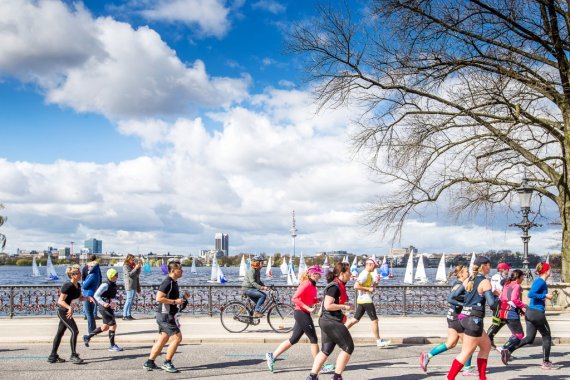 About 60 percent of the investments are set to benefit mass sports, while 40 percent is set to go to promoting top-class sports. "Even back in 2010, Hamburg possessed the most athletically active population of all major cities in Germany," reads the classification in the masterplan "Active City." "80 percent of Hamburg inhabitants were athletically active; in total, over 130 sports and activities were practiced."
Hamburg wants to make use of Olympics movement
Hamburg wants to make use of the positive side effects of its Olympic application, which ultimately foundered in a citizen referendum, for sports development. Supposedly, people want to use "the boost that's arisen in the past year."
Five fields of action are said to be "especially important": 
school and club sports,
sports in public spaces
sports for everyone,
young competitive sports,
top-class sports.
Investments in tennis and regatta facilities
Other than that, the plan entails demolishing the old tennis stadium in the borough of Rothenbaum. "New construction will secure the existence of the ATP Tournament," announced the Hanseatic city. In addition, investments are planned for the Allermöhe regatta facility on the Dove Elbe; no doubt to also apply for the 2021 rowing world championship.