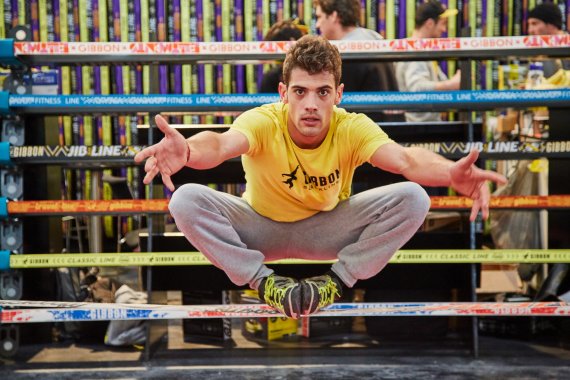 The world debut attracts attention in the large indoor pool. There, Axel Wallem presents the first fully inflatable windsurf sail, iRig. Visitors can try out ISPO AWARD ACTION prize winner firsthand. "Eight out of every ten people manage it straightaway," Wallem reports. But the iRig is only one of the many highlights from the action sport community at ISPO MUNICH.
Action sport in the halfpipe, on ramps and at the cable session
Skaters show off their skills in the halfpipe, beside them bikers jump over a course full of ramps. Between the halls, at the DJI cable session, a cable pulls snowboard aces across a ski jump. If you're looking for action at ISPO MUNICH then this area is just right for you.
A place to meet friends or professionals like Danny MacAskill and Chris Sharma.

For action sport professionals, ISPO MUNICH is a place to meet friends. "It's unbelievable how big the sports industry is here," said bike trial star Danny MacAskill. Professional climber, Chris Sharma also emphasizes the special sense of community at the trade show.

The newest trends and innovations from the industry can be experienced with professionals live and up-close in the action sport area. Getting a bit wet in the pool area is part of the risk for visitors.