Profiles of verified manufacturers are only visible to buyers and provide most important information about the company and capabilities, e.g. product offering, workmanship, machinery list, lead times, purchase order sizes, certifications and contact details.

Brand profiles are only visible to manufacturers and include e.g. product categories being sourced, lead time expectations, average order sizes, expected quality levels and contact information.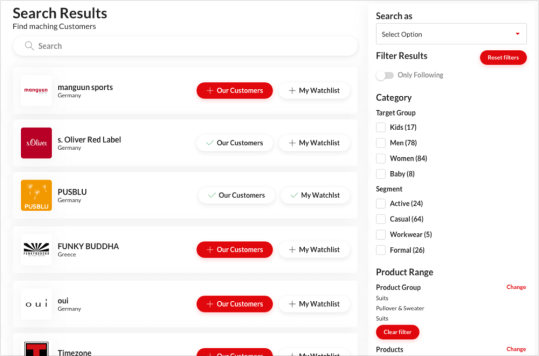 The secret algorithm shows which partners fit best and automatically ranks search results by matching relevance.

Detailed filter options allow to fine-tune any search, e.g. by country, order size, product group, fabric offer, treatment or required services.