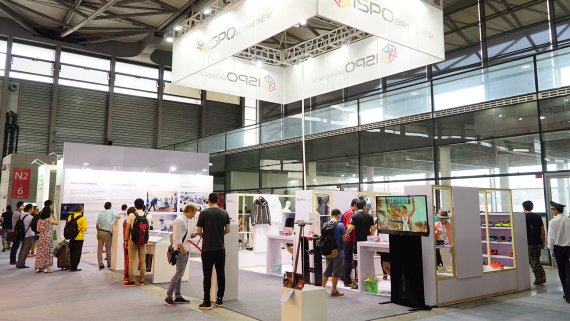 It always begins with an idea. Yet a lot of hard work and passion is required to turn it into an innovation for sports business and a successful business model. The start-ups that are presenting their innovations at ISPO Brandnew at ISPO Shanghai have already overcome the most difficult stage. These young entrepreneurs have managed to impress the panel of ISPO Brandnew, the biggest start-up competition for sports business, with their product or service.
Visiting the ISPO Brandnew is without doubt one of the trade fair highlights of ISPO Shanghai. The multi-segment summer trade fair allows young companies in the sports sector the opportunity to present to a wide audience and to make important contacts in the Chinese market.
Start-ups and trade visitors profit equally from the exchange at ISPO Brandnew. With 1.4 billion inhabitants China is an extremely attractive market for all companies that want to make it big. Furthermore, China is currently undergoing a real sports boom – innovative products and services are highly attractive to manufacturers and retailers.
ISPO Brandnew at ISPO Shanghai is also known to journalists, bloggers and influencers as a center of innovation. Here, multipliers look for inspiration for reports on future trends and help start-ups and their innovations to become more prominent.