Thank you very much!
Your registration for ISPO Digitize was successful.
You can download the whitepaper now for free: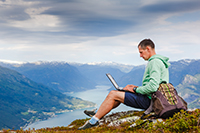 ---
More information, interesting lectures, and helpful workshops on the topic "How the sports industry should position itself in order to gain digital talents" can be found at the ISPO Digitize Summit from July 3-4, 2019 in Munich.