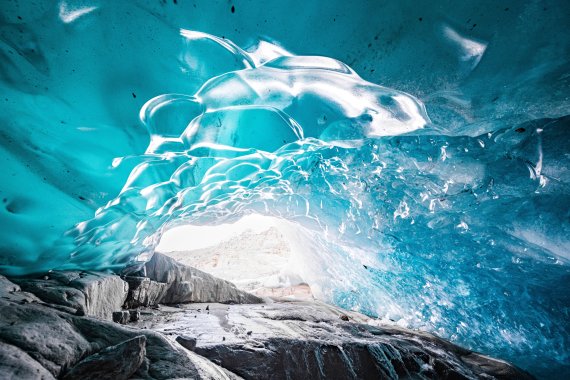 When we calculated our company's carbon footprint for 2018 in 2019, it quickly became clear to the CR team that we needed to set even clearer priorities with regard to our carbon footprint. In particular, we set out to drive collaboration with business partners, consumers, and the industry as a whole, because, as we all know, the fight against climate change is a task that can only be tackled globally.
At Mammut we have a 20-year history of sustainability but for many consumers it is not understandable or tangible. That's why the CR team were looking for a solution to communicate this better. This is how the idea for the "Together for Glaciers" movement came about, with which we want to motivate people to act in a way that is less harmful to the climate in the long term. Glaciers are a powerful visible symbol of the effects of climate change. They provide a lot of emotional images and also evoke fond memories in us. I believe that this emotional, less abstract reference is a good way to reach people and motivate them to think about their actions. People should realize that they are part of the solution. We want to make them aware of this and support them in finding a solution. That is the goal of Together for Glaciers.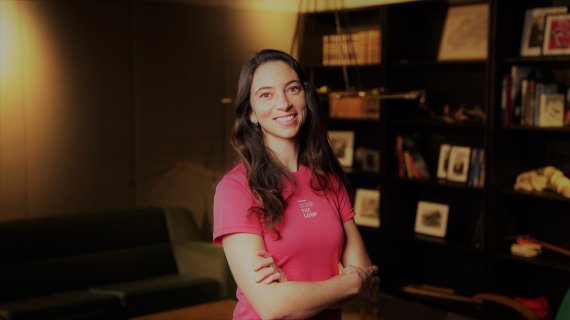 As a brand, we have many ways to implement and communicate this. On the one hand, we convey the message through our digital channels, the athletes, and the Mammut Alpine School, where every year we reach many mountain sports enthusiasts. We also work closely with the NGO Protect Our Winters (POW) and of course involve our retail partners and stores as points of contact with end consumers. In practice we want to motivate customers to consume less and use their products for longer, repair them and take proper care of them. To this end, we have built up excellent repair services for customers in recent years and made a series of how-to videos for proper product care. We are also working on sensible and sustainable solutions for recycling and re-use.
We have determined that the production of climbing ropes accounted for 14 percent of our carbon footprint in 2018. That's already enormous for a single product category, so the CR team thought about how we could improve the carbon footprint of our ropes and we came up with the idea of using the material from the worn climbing ropes to make other products. After various tests in our R&D department, it was clear that we could use the used polyamide ropes and together with Protect our Winters, we installed collection boxes in climbing gyms and stores where people could dispose of their old climbing rope. We then recycled these ropes into Econyl nylon, which we can use to produce new T-shirts, for example.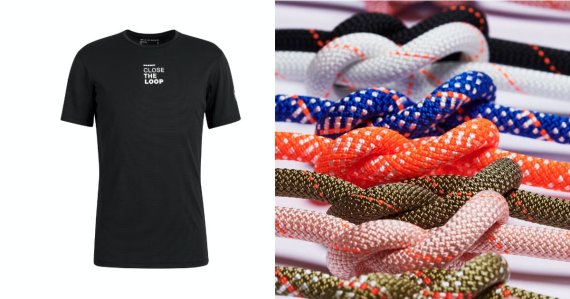 Exactly, Mammut designers developed the Loop T-shirt that is made from 100 percent ECONYL® recycled nylon. In production, we save a total of 67 percent CO2 emissions per T-shirt compared to traditional nylon production using raw materials from oil. For us, this success story embodies what we want to achieve with Together for Glaciers. Together with our super-committed customers and partners we launched not only a project but a movement. The initial nine collection points have now become 50. While this award honors us as a company, it belongs to the entire Mammut community and our partners.
Here we will take a deeper look into our sustainability story and the movement "Together for Glaciers", which is mainly about the question: How can we motivate consumers to consume more sustainably? Using concrete examples, we will show how a brand can design communication in such a way that customers are emotionally involved. Then we can convey to them that they too can be part of the solution. At the same time the Movement is an invitation to the entire industry, suppliers, dealers, and partners to join us on this path. We will also go into detail about our "Close the Loop" initiative.
Learn more about Mammut in the presentation by CEO Dr. Oliver Pabst: "Mammut - Reinventing Climbing. Again." - Tuesday, February 02 17:35