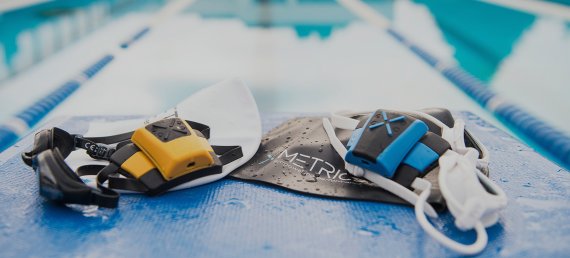 The XMetrics device is positioned at the back of the head to be as ergonomic as possible, while disturbing the swimmer as little as possible. The device gathers an array of biometric data using a state-of-the-art nine axis sensor. Everything is recorded from the number of lengths to the number of strokes.
Real-time audio feedback provides the results at the end of every session. As with other wearable gadgets on the market, the data can be analyzed on a PC, tablet or smartphone.

For professional and casual swimmers alike
The XMetrics PRO is designed for competitive athletes and masters, whereas the XMetrics FIT is designed for those who want to stay fit.

Come and discover the activity tracker for swimmers at ISPO MUNICH on the XMetrics stand – exhibition hall B4, stand 505.