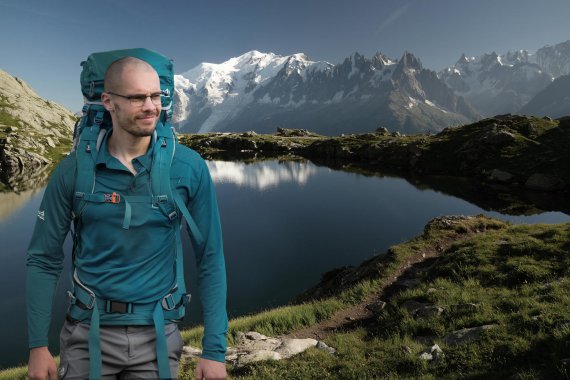 In an interview with ISPO.com, Verticals' Product Manager David Molliet explains what's behind the innovative X-OS system.
ISPO.com: What makes the Vertical X-OS Treklight backpack so unique?
David Molliet: Its innovative 'X-OS' carrying system, which is a true revolution in terms of wearing comfort. The internal frame of the backpack is made of aluminum and carbon and transfers the load from the shoulders to the hips – thus taking the load off of the shoulders. Carrying a backpack on your shoulders has never been this comfortable. The system is even removable, which is extremely practical for transport.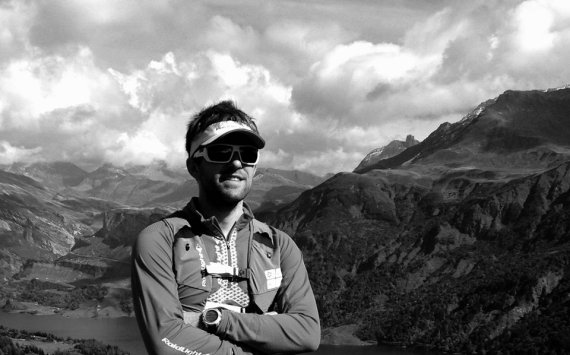 Who was the X-OS Treklight thought up for, who is the target group?
Our target groups are predominantly athletic hikers and mountain climbers. Basically, anyone who likes to hike without feeling the setbacks of the luggage carried around on their back.
How did the development proceed, and how long did it take from the first idea to the completed product?
The development process didn't differ much from other products, but it was much more difficult to implement because the system is so complex. It only took about a month from the first sketch design up to the first prototype, but in production the backpack only worked after a total of 15 prototypes and two years. 
That really is a long development period. Why was that, exactly? What were the greatest challenges?
The biggest challenge for us was incorporating the panel with the X-OS carbon pole. But also determining the corresponding length and developing the adjustable harness, since all of the elements are interconnected – if I change one factor, it will influence the entire product. Finding the perfect parameters was a difficult task.
The backpack won the ISPO AWARD PRODUCT OF THE YEAR. What does the distinction mean to you?
I'm overjoyed, because the award is the reward for two years of hard work and the confirmation for us that this innovative solution for carrying systems has a future.
To what extent has the award changed your day-to-day business?
The award has absolutely afforded us a larger platform and brought in lots of attention from the outdoor industry. And it proves that, with our expertise in backpack development, we don't have to hide behind the major manufacturers.
What are the next steps in the matter of product development?
In the long run, we'd like to integrate this innovative system into a variety of other products and thus expand our product range.
Facts on the X-OS Treklight 38L+10L:
What it is: Trekking backpack with a revolutionary, removable X-OS® carrying system
Capacity: 38 liters (expandable by 10 liters)
Price: RRP 249.95 euros
More information: www.verticalmountain.com