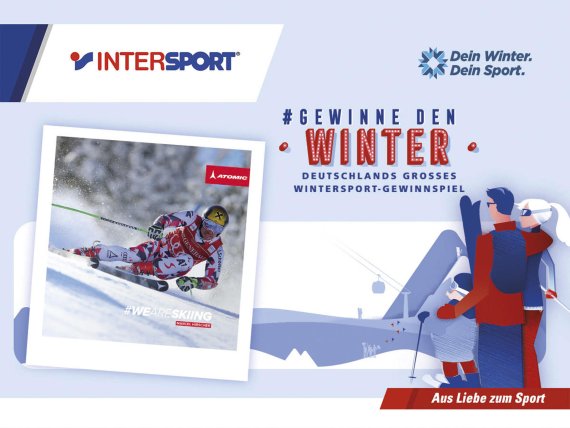 Over 150 partners, including top athletes like Felix Neureuther and Viktoria Rebensburg, are supporting the "Dein Winter. Dein Sport." initiative from the Deutscher Skilehrerverband (the association for German skiing instructors) and Snowboard Germany, which aims to attract more people to winter sports. It is first and foremost children who "Dein Winter. Dein Sport." aims to connect with and inclusion plays a major role in the project.
ISPO, as a premium supporter of the initiative, is taking part in the competition and is giving away an snowboard designed by ISPO. Other highlights include equipment signed by Felix Neureuther and Severin Freund, and a day on the slopes with Hilde Gerg.
"A Great Start to the Winter Sport Season"

"With our passion for sport, our foundational aim is to enthuse a wider audience about winter sports. The biggest winter sports competition in Germany, in association with the "Dein Winter. Dein Sport." is a great start to the season. We want to develop this further and give even more emphasis to the winter sports scene in the coming months," says Jochen Schnell, Director of Intersport.
You can see all the prizes and register to win at: www.intersport.de/gewinnedenwinter.