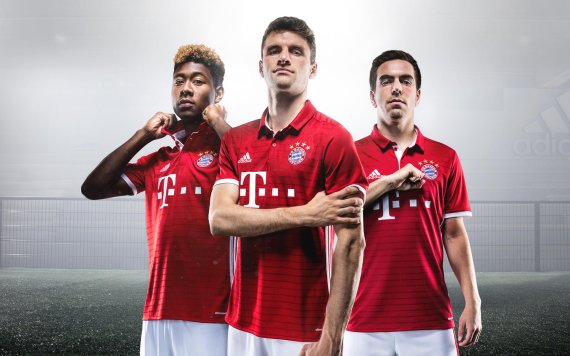 With regard to the colors, Adidas has not dared to try any experiments; the shirts remain red and white. However, the sporting goods manufacturer from Herzogenaurach have integrated a design innovation: The three stripes, which have so far been on the sleeves, can no longer be seen, but are moving to the side of the body. The outfit, which Bayern will wear at home games, will be supplemented by white shorts and red socks. 
Adidas has Bayern playing in shirts with collars
There is additionally an unusual addition: In the 2016/2017 season the record champions will run around in shirts with collars: The team from Munich last played with shirts with these details in 2006/2007 and did not have a good year: In the Champions League they were eliminated in the quarter final against AC Milan; in the DFB Cup the team lost to Alemannia Aachen. VfB Stuttgart were the champions and Bayern only qualified for the Europa League. It is now time to show the collars in a better light.