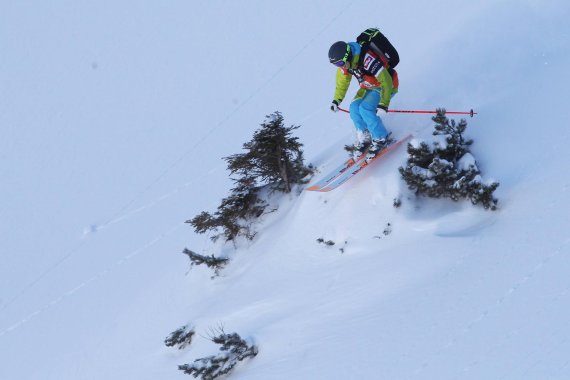 One thing must not be overlooked: As soon as you step out of the groomed ski area, you stand in Alpine dangers. The worst-case scenario: if a skier or a snowboarder is swept over by an avalanche.
Additional safety when freeriding

For over 20 years, avalanche backpacks with integrated airbags have offered additional security to freeriders and ski tourers. The air bag is designed to prevent the winter athlete from getting buried in snow. When in 1985, the manufacturer of ABS introduced the first backpack with avalanche airbag at ISPO MUNICH, the system was still an absolute niche product.

Even the selection of equally vital freeride products, such as avalanche transceivers (LVS), probes and avalanche shovels could not be compared with today's range. Basically, more safety can be achieved with custom-made ski boots and skis.
With the boom in the winter sports segments of touring and freeriding, the number of manufacturers offering specific products for this branch has multiplied over the years. At ISPO MUNICH 2016, many companies introduced their latest safety products for freeriders. ISPO.com presents ten innovations and product highlights for ski mountaineers and freeriders, which will be commercially available from autumn 2016. Click here to view the picture gallery: