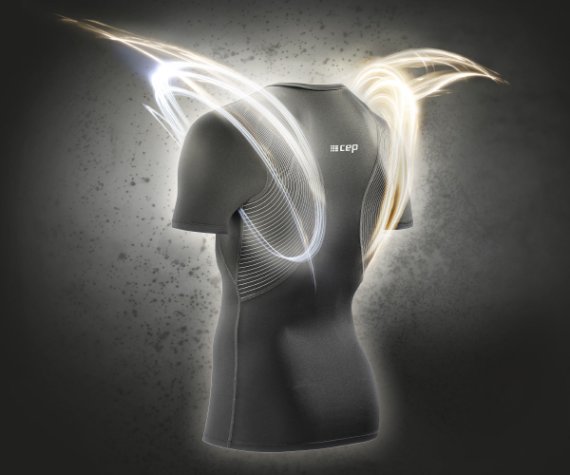 The innovation: the patented "SmartWingtech Stripes" system from textile and technology manufacturer Toray. These WingStripes run along the shoulder blades from top to bottom.
The tight-fitting shirt has small activation contact points along these stripes that touch the skin but do not make it any less comfortable to wear. These small points are designed to have a great effect: They stabilize the musculature of the back, ease breathing and prevent misalignment.
Stimulus for proper posture
How does that work? "As soon as you hunch over or take up an unhealthy posture, sensorimotor stimuli are activated," explains Philipp Hausser, Online & E-Commerce Manager at medi, the parent company of the sporting brand CEP, which specializes in compression clothing. "Wearers are subconsciously reminded to take up correct posture."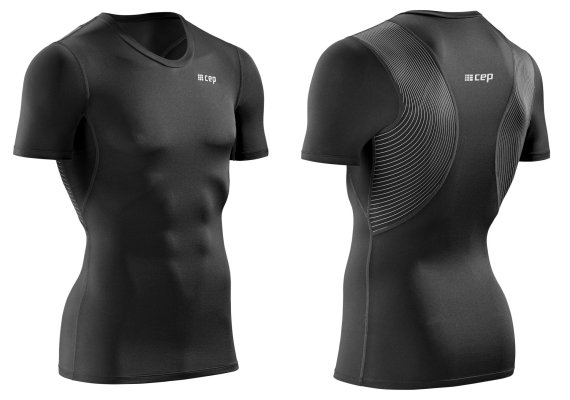 The WingTech Shirt is suitable for people who suffer from back pain as a result of sitting at work as well as for marathon runners looking to optimize their breathing. Hausser is confident that the WingTech Shirt will be a huge market success. "People's awareness of their health has grown," he says. Because back pain has now become something most people suffer from, "the shirt will help a lot of people."
CEP and Toray want to set new standards with their product: The technology used is designed to improve the body's efficiency and boost athletic performance. The manufacturers have high expectations, including for breathing activity and temperature and moisture management.
Market launch in May
The first edition WingTech Shirt will hit the market in May. The feedback from ISPO OPEN INNOVATION project will help to further develop the functional shirt.