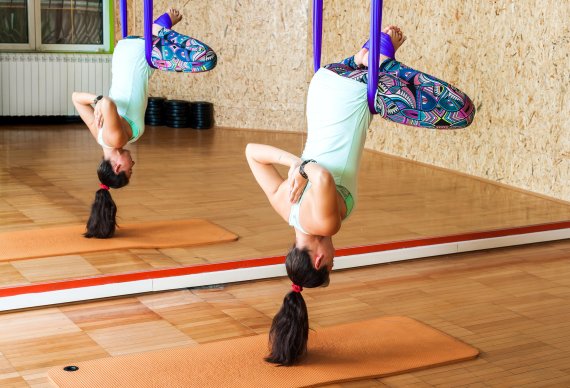 Innovation is, however, not just an important driving force in the sportswear industry, but also affects all areas of society. And out of this principle was born the sports innovations network SINN, created in 2010 by Munich-based business "Innovationsmanufaktur". Its aim: to identify potential for innovation in all disciplines in the sports business. At ISPO BEIJING 2017, SINNI was presented as the international equivalent of the SINN network.
ISPO.com spoke with head of the network Anna Münzhuber about the visit of ISPO BEIJING and SINNI's first insights, as well as the next steps with regard to ISPO SHANGHAI 2017 (July 6 to 8 2017).
ISPO.com: Mrs Münzhuber, SINN stands for Sport Innovations Network. What kind of network is it and what are its goals?
Anna Münzhuber: Our intention to establish SINN is based on the idea of identifying potential for innovation in all sports disciplines and to then realize this innovation. It all began with the question of how to shape information, transfer of knowledge and innovation in the context of high-performance sports in an inspiring way and how best to use this. Today, this means that we want to give new types and fields in the sports and health industries the opportunity to develop, and we want to do this across disciplines.
And how do you plan on achieving these goals?
"Innovationsmanufaktur" brings people from all kinds of sectors together; our network partners come from the sports industry or are newcomers, they are technology or marketing experts, conduct research or are people who truly think outside the box. Through a very informal exchange and our broad spectrum of competences, we facilitate completely new solutions, create impetus, organize workshops and trade fair visits. We also offer networking groups. The next one will take place for SINNI at ISPO SHANGHAI in July 2017.
Read here: China wants winter sports – what are the challenges and opportunities.
Presenting China's culture of innovation
Innovationsmanufaktur has already established SINN on a national level. Why did you decide to expand and take SINNI to Asia?
For us, one thing was crystal clear: that healthstyle is a globally interesting topic. In the first two years, we are focusing on forming important and amicable partnerships, draw up project ideas and present a strategy and financial plan. Subsequently, we will start realizing our projects and expand our network.
You have chosen ISPO BEIJING 2017 as a starting point for your SINNI project. What are your conclusions?
One thing is for sure: The Chinese market cannot be compared with the European one. I was extremely surprised by how digitizing daily life has become such a matter of course for the Chinese. We have a great deal to learn from China in this respect. On the other hand, I believe that the Chinese market, should it be open for it, can learn from the West's culture of innovation. The Start-Up Village at ISPO BEIJING is a good and important place to start. In addition, what surprises me is China's extreme focus on financial statistics. The fact that market figures, projections and co. are important tools is not up for debate. Nevertheless, I feel that emotions, personal relationships and curiosity have an equally key role to play in attractively and sustainable positioning a product, service of business on the market.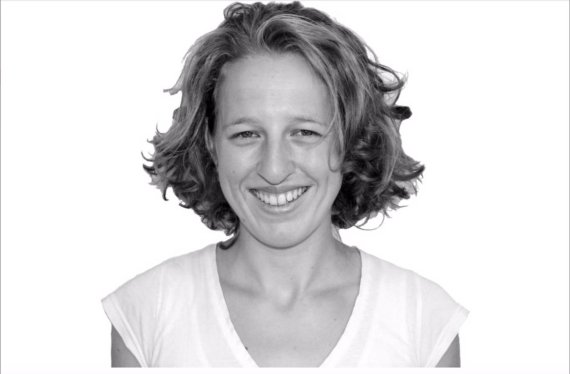 SINN currently has 25 network partners
Do you have plans for more higher-ranking topics for SINNI, healthstyle aside?
Not at the moment, however because of the diverse orientation of our network partners, I wouldn't completely rule out the establishment of a new thematic area in a different culture and also in a cross-cultural manner. It is a very dynamic process, a great deal can happen in two years. 
On SINN's website, it states that "The network offers a moderated and focused integration of stake holders" – which stake holders could we be talking about and what was your focus at ISPO BEIJING 2017?
Our network partners come from the sports industry, from research and development, or are inspiration partners from sectors such as high-performance sports or marketing and sales. Then there are also creatives, hobbyists and inventors. SINN currently has 25 network partners. Here in Beijing, we started by taking stock. The aforementioned stake holders aside, in China, we are certain that government organizations can also become potential and important partners.
Read here: China's winter sports boom is an opportunity for European sportswear manufacturers.
Which challenges have you faced in terms of finding potential stake holders for SINNI?
Perhaps the biggest and above all the first hurdle is the language barrier. I visited many interesting stalls at ISPO BEIJING, however not many of the exhibitors spoke English. Presentations and fliers were often not available in English. Of course this was a shame, especially when it came to some very interesting topics. In addition, many had previously not really given the topic of innovation much thought and were unsure of how to apply it.
A further challenge was personal exchange. Given that personality and commitment are central to our network, it was important for me to know more about the people with whom I was having a conversation. Often, I was only able to clarify this after repeat inquiries, as conversely to my experience and expectations, far fewer personal information was exchanged.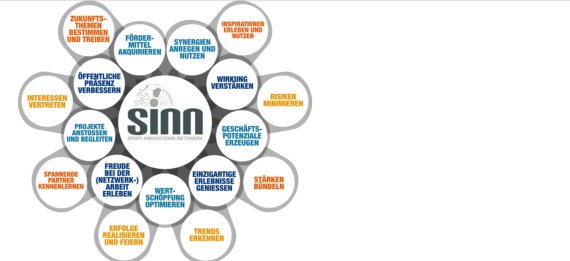 Next stop: ISPO SHANGHAI 2017
What are your next steps upon returning to Germany?
Following our trip to Beijing, we will begin planning our SINNI network expedition to ISPO SHANGHAI 2017. We will be traveling with approximately ten people. We want to keep the group small in order to create a better dynamic. We will focus even more strongly on healthstyle, as this sector has a very strong representation at the summer trade fair ISPO SHANGHAI. Our next trip will be to Japan in fall, and in year two we will be focusing on Europe.
Are there already concrete plans for ISPO SHANGHAI?
First of all, we want to use our network group to look for potential stake holders in China, and I am aiming for a concrete exchange between us on the topics of healthstyle or innovation. And – tagging on to ISPO SHANGHAI – we definitely want to join the Chinese for some sporting activities, in order to better understand them.