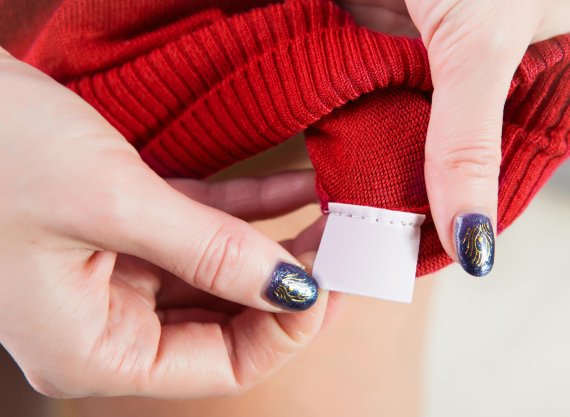 Dr. Jochen M. Schäfer is an attorney, and has been the in-house lawyer for the World Federation of the Sporting Goods Industry (WFSGI) and the Federation of the European Sporting Goods Industry (FESI) for many years. In a guest contribution, he clarifies the above mentioned connections and gives tips for retail and end consumers.
Always in the know: Subscribe to the free sports business newsletter from ISPO.com >>>
On November 17, 2016, the news appeared in various media that the Ministry of Justice in Baden-Württemberg, according to its own statements, was successful in dealing product piracy in Europe the greatest blow in decades. The public prosecutor's office of Stuttgart confirmed that up to two million CDs, DVDs, and records were secured in searches in the Göppingen and Schwäbisch Hall area and in Poland.
And yet, this is just the tip of the iceberg. Both the sporting goods industry and sporting goods retail are greatly damaged by illegal turnovers with product counterfeiting. Counterfeit sporting goods are apparently even used to finance terrorist activities.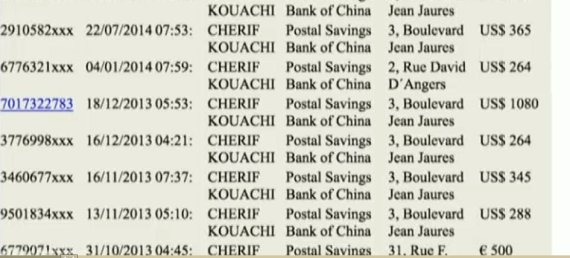 Global pandemic of product piracy: How far does it extend?

Production and retail with counterfeit products cause massive economic damage. According to a current OECD survey from April 2016*, product piracy represented a total of up to 2.5 percent of global trade
in 2013, representing a value of 461 billion dollars. 
Counterfeit goods in the EU reach a share of up to 5 percent of all imports, corresponding to a value of 85 billion euros – and this trend is on the rise. 
*) OECD and European Union Intellectual Property Offices (EUIPO) survey: Trade in Counterfeit and Pirated Goods - Mapping the Economic, published April 2016
Sports and leisure products represent a very considerable portion of this overall volume. A press release by the Office for Harmonization in the Internal Market (OHIM) – the EU's largest agency for intellectual property – from September 10, 2015 reads that, based on a special survey for the sporting goods industry and sporting goods retail, the sale of counterfeit items by product pirates is costing legitimate manufacturers and brands in the EU 500 million euros each year.
The losses in sales for retail make up 6.5 percent of all sales in the industry, and cause the direct loss of 2,800 jobs as well as the indirect loss of 5,800. The EU states thereby lose 150 million euros in social insurance contributions and taxes.
How do consumers, politicians, courts, and prosecution agencies deal with the issue of product piracy?

In many cases, the sale and possession of counterfeit goods continues to be viewed as a sort of trivial offense, not just on the part of many end consumers, but unfortunately also from the legislative side. Especially after returning from vacation, otherwise law-abiding citizens will proudly show their social circle the counterfeit branded goods they acquired so "cheaply" as if they were trophies.
"But hardly anyone can distinguish it from a genuine product," is how it often goes. You yourself wouldn't be "dumb enough to accept the absurdly inflated, excessive margins of the manufacturers and distributors of branded items." Unfortunately, this opinion is not a rare one.

Product piracy as a link between the production and distribution of counterfeit goods and the financing of terrorist activities
In its show on August 24, 2016, the ARD magazine "plusminus" took on the topic of product piracy. For years a BR journalist and her team conducted research, sometimes under dangerous circumstances, and discovered controversial connections between product piracy and the financing of terrorist activities and international terrorist networks.
The article sends a strong signal to – in this area often unsuspecting – end consumers, but also to politicians, security authorities, and other institutions. Because: Purchasing counterfeit products not only supports a shadow society of drug and weapons dealers and organized crime in general, it also serves terrorists. The profits from the sales of counterfeit products allow them to procure the necessary means for preparing and carrying out their terrible acts.
Why is product piracy a "lethal business?"
Twelve people lost their lives in the attack on the Parisian editorial office of "Charlie Hebdo" in January 2015. The "plusminus" article proves that the assassin Chérif Kouachi and his brother were financed, among other things, by the sale of counterfeit sporting goods on flea markets. They obtained the products via online platforms owned by the Chinese Alibaba Group.

Chérif Kouachi used the profits to finance his travels to terror camps and buy various firearms. "We estimate that the revenues from these illegal businesses brought him a turnover of 30,000 to 50,000 euros over a period of approximately four years," says the renowned French anti-terrorism expert Jean-Charles Brisard in the "plusminus" article.

The proceeds would have made it possible for Kouachi "to travel to the Al Qaeda organization in Oman and Yemen on the Arabian Peninsula, and we know that this money was also used to procure weapons for the attacks in January 2015," says Brisard.
Product piracy – criminal business model of the 21st century?
The Association of French Brand Manufacturers (Unifab) concurs with this estimate. Its vice president, Phillippe Coen, emphasizes: "It is absolutely necessary that, after these appalling years of terrorism in Europe, we address the financing of terrorist activities more thoroughly. Without any money, attacks cannot be committed."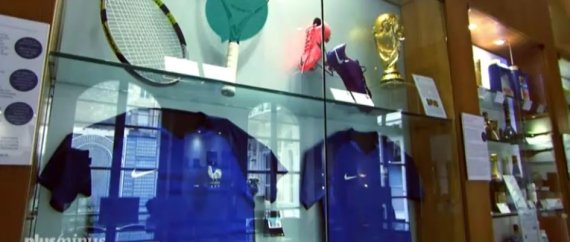 After some research and investigations, Unifab is said to have learned that product piracy occupies a key role for these terrorists.

The "plusminus" article proves, through specific examples, what widely ramified global networks there are in this area, but also how little is being done on the part of law enforcement agencies across Europe to drain this swamp.

The masterminds in the background are often not apprehended, the sanctions for the manufacture and distribution of counterfeit goods are often ridiculously low, or are not enforced to their full potential through existing laws by authorities and courts.
How can the industry collectively combat product piracy?

The sporting goods industry has already taken action. On the level of the World Federation of the Sporting Goods Industry (WFSGI), I have since been able to initiate several successful industry projects for the collective prosecution of illegal activities. Above all, it's directed against the supply of counterfeit goods – especially on Chinese online platforms.

As an exclusive cooperation partner, the WFSGI gained the support of specialized service provider Convey from Italy for this purpose. Since then, more than 50 member companies have become involved in this project alone.

Over the course of these activities, more than 160,000 websites with illegal offers were successfully closed – and as a result transactions worth a total of over 9.5 million were prevented.

Can industry and retail do even more in the fight against product piracy?

Both industry and retail are, in my opinion, called upon to do more against product piracy than they have in the past. It's imperative to find ways of explaining to end consumers that they need to refrain from purchasing counterfeit branded goods. Ultimately, it's essentially no different than taking products off the shelves in a sports store and walking out without paying.

Enlightenment strategy: Who wants to make themselves an accomplice to criminals and terrorists?

Consumers need to know: if they buy counterfeit goods, it can serve the financing of international terrorism. Every individual should consider how they can square this with their conscience.

Industry and retail – and on the association level if need be – should consider whether it wouldn't be possible to send joint messages to end consumers, lawmakers, politicians, and law enforcement agencies. Product piracy has long since stopped being a petty crime; instead, it has dangerous repercussions for society.

About the author:
Dr. Jochen M. Schäfer is an attorney, and has been the in-house lawyer for the World Federation of the Sporting Goods Industry (WFSGI) and the Federation of the European Sporting Goods Industry (FESI) for many years. Among his clients are numerous renowned companies in the industry, with a consulting emphasis on national and international sales, IP and risk management, and contract design.
He is available for any questions at sj@sjlegal.de, or on his cell at +49-151-16407932.