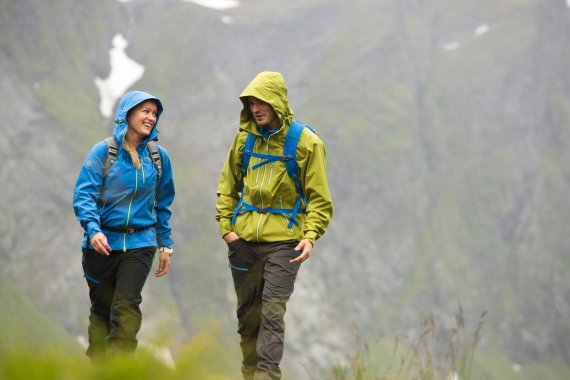 The new version of the 'Eidfjord Jacket' is set to be a milestone in outdoor clothing. Designed for nature lovers, it is also kind to the environment. The outdoor jacket has three layers: the top layer is made of 30 per cent 'ecodear', a plant-based polyester. The jacket is the result of a project run by outdoor clothing brand Bergans of Norway and Japanese textile manufacturer Toray.
Ecodear – a mini revolution
Toray uses molasses, a by-product of sugar manufacture, to obtain 'ecodear'. Should the procedure prevail, it would be an important step towards sustainable clothing: instead of fossil oil, manufacturers are increasingly using renewable raw materials.
The substance 'ecodear' has been in existence since 2013. It is not only used for textiles, but also for laminate, for example. Toray has set its sights on becoming the market leader in environmentally-friendly materials for companies working with fibres and resins. Up to now, 'ecodear' has consisted of bio-based PET and nylon, as well as fibres and Polyactide.
Textile manufacturer Toray has set itself an even more ambitious goal: they want to promote sustainable development and, within the space of just a few years, to produce jacket material out of 100 per cent resource-conserving raw materials – and thus, perhaps, to influence the environmental policies of other manufacturers. The company's virtually messianic maxim is to achieve new standards for society.
Emerging market: sustainable clothing
The demand for sustainable clothing is increasing. The International Association of Natural Textile Industry (IVN) released market figures for sustainable clothing at the start of 2015. According to this data, sales in the German natural textile industry rose by an average five per cent per year between 2000 and 2013. "A change has taken place in the industry for sustainable textiles," said Head Office Manager at IVN, Heike Scheuer, at the time. Changes in the trade fair industry and ecological regulations, as well as scandals and catastrophes, are responsible for this change.
As reserves of fossil fuels are depleting, whilst the global demand for energy continues to rise, the clothing industry must also look to use more environmentally-friendly materials. Even now, there are already over 120 environmental and ecological certifications. Although it is difficult for consumers to keep track of everything, this does show that the issue of sustainability is growing in importance.
Call for tests
In order to test whether the new version of the 'Eidfjord' jacket will be well received, developers have turned to ISPO Open Innovation platform. 2000 people applied to test the new jacket. 30 of these were able to set off on tour armed with the 'Eidfjord', and subsequently to evaluate the jacket using reports, comments and photos. Athletes sponsored by Bergans, trade partners and manufacturers were also part of this process.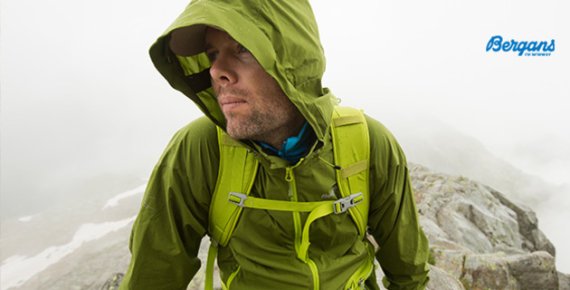 As developers reported in a case study, the jacket was used in everyday life during this phase, but also whilst cycling and paragliding. "In 34 test reports, with 37 photos and 31 comments, testers were impressed by the waterproof and wind-resistant qualities of the jacket – even in extreme conditions," the study stated proudly. 
The manufacturers are keen to remedy small points of criticism, such as the size of the jacket, during the production phase. 'Eidfjord' is to be a high-performance jacket – thus going against the previous, less-advanced image of eco fashion.
Discussion in ISPO COMMUNITY
Following the first test phase, the textile alliance between Bergans of Norway and Toray turned to crowdsourcing, asking the entire ISPO Community for ideas for the product. Many suggestions pointed towards CSR (Corporate Social Responsibility).
For example, the manufacturers, through dealers, should offer the opportunity to recycle old jackets. Saving as much CO2 as possible during transport was also high on the list, as was staging social events, at which the manufacturer and customers could clean woodland and tidy streams together.
Desire for transparency

Transparency was particularly important to the community: there was a particular desire for detailed information on which materials had been used in production, and in what quantities.
Manufacturers should also clearly label their advances in sustainability – including providing information on how much raw materials are used in the production of a conventional jacket. 
The new version of the 'Eidfjord' jacket – named after a city in Norway – is now in production and will go on sale in summer 2016. At 380 Euros, the jacket costs about 90 Euros more than its predecessor, which did not feature 'ecodear'.