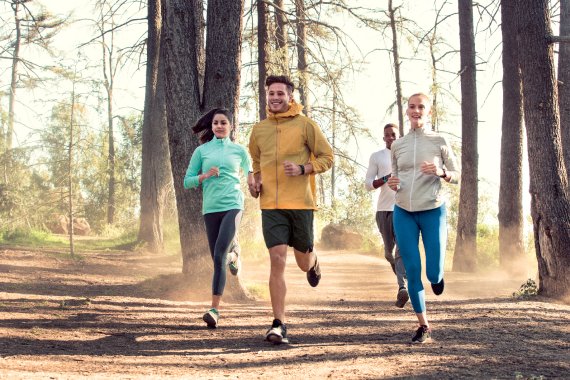 Fitness trackers have become a popular way to stay motivated and monitor your activity. In fact, many of us are at the point where we have owned an activity tracker for a year or two and are now looking for a second one. Therefore we are looking for upgrades with newer features or to replace an out of warranty model on the fritz. If you're looking to buy a new activity tracker, it's important to realize that your choices in 2017 are significantly different from your choices just a year ago. What's new on the market, and what's the best activity tracker for 2017?
Polar M600
The Polar M600 got the best of the M400 GPS running watch and combines it with a revamped optical HR sensor and adds in some.  When you turn on the M600, it looks a little bit like the old generation – complete with the funky activity goal progress widget and a push of the button under the screen fires up Polar Flow. Activity tracking on the new Polar M600 includes steps, distance, active time, burnt calories and automatic sleep. It automatically syncs to your smartphone where you can see all your stats. Furthermore all that data is synced in the cloud so you can dig deeper using the Polar Flow desktop client or the browser based version.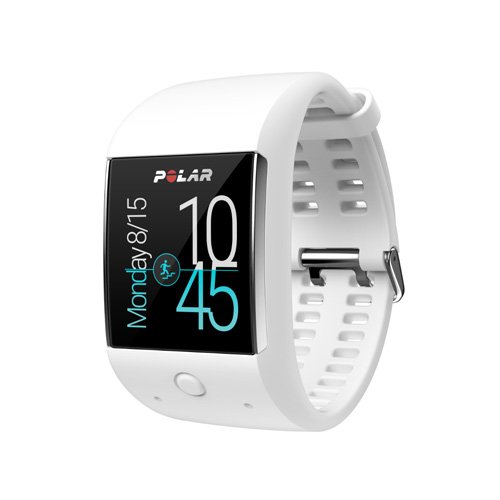 When doing sports you get an array of screens to swipe through – with loads of detail on offer regarding pace, distance, time and heart rate zones. A major plus for anyone wanting super accurate heart rate monitoring is that you can pair the M600 with a third-party chest strap. It's Polar Flow in all of its glory, complete with features like Training Benefit, Running Program, Running Index and Sport Profiles.

Fitbit Charge 2

Fitbit's 2-year-old Charge HR has been in dire need of an upgrade, and the company has finally refreshed its lineup. The Fitbit Charge 2 includes most of the standard Fitbit features including automatic sleep detection, smart track automatic detection of activities and connected GPS. It also features Pure Pulse heart rate tracking as standard. A new feature is Cardio Fitness Level, which is essentially a VO2 Max score. This is calculated using your age, height and weight, combined with heart rate and exercise data. By keeping tabs on your bpm, the Charge 2 displays a live visualization of your heart rate during guided two or five minute exercises.
In terms of sports tracking, the Charge 2 will track running, cycling, hiking, biking, weights, yoga and more – with the smart track automatic detection, if you've started a workout. It automatically tracks how long and how well you sleep and wake with a silent vibrating alarm. Get a better understanding of your fitness level and see how you can improve over time with a personalized Cardio Fitness Score. Plus, its bigger screen means you can see more stats at a glance.
Read here about the five most important things you need to know about fitness trackers.
Samsung Gear 3
The Samsung Gear S3 is a watch that goes big in a bid to conquer the success of the Apple Watch 2 – and that's literally. Samsung Gear S3 boasts a 1.3-inch screen with a 46mm body using its predecessor's 360 x 360 super AMOLED always-on screen. It's got that insanely long battery life, the high-resolution OLED screen, onboard storage for music and a host of other features that you'd expect in a modern smartwatch. The next-gen watch is also packed with sensors, GPS, altimeter, barometer and speedometer added to an optical heart rate sensor for beefed up sport creds.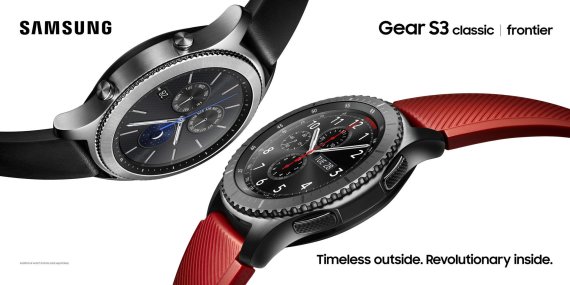 Next to skiing and snowboarding you can go for a run, a round of golf, or go exploring on your bike. One of the key selling points here is the fact the Gear S3 is compatible with the latest Samsung phones. The built-in GPS gives you the freedom to explore and to stay on track even without your phone. And finally: let's not forget that this watch is IP68 water- and dust-resistant rated, which means it can thrive under one meter of water for 30 minutes.

Garmin Fenix 5

For serious athletes and adventurers Garmin Fenix 5 is the perfect fit. It's Garmin's premium multi-sports watch that offers full-size performance in a lighter, sleeker, more compact design then all other watches before. The 47mm Fenix 5 features a more compact design in comparison to the Fenix 3 HR, and like the other models it lets you switch between leather and metal straps. There's a three-axis compass on board as well as a gyroscope, barometric altimeter and thermometer.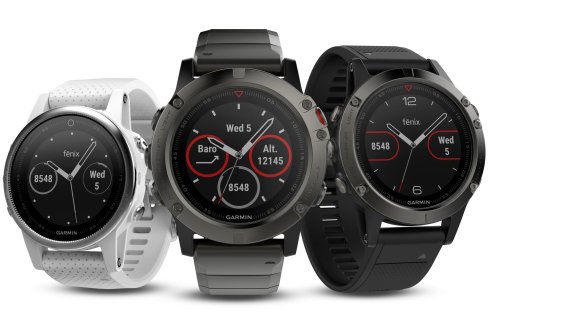 You can beat yesterday with advanced features such as wrist-based heart rate, built-in activity profiles, navigation functions, and performance metrics that measure the effectiveness of your workout. This multi-sport GPS watch is able to record running, cycling, swimming, hiking, and golfing sessions, among other sports with built-in GPS and GLONASS, heart rate tracking, interval modes, VO2 Max calculations, and much more. Athletes and adventurers come in all sizes. That's why the Fenix 5 series also offers multiple models that vary in size to fit every wrist and every workout. 
It remains interesting how the market of fitness trackers will develop in 2017 and which new developments or next generations will be established. But one thing is clear: this year will be another good one for wearables in sport.
Christian Stammel is CEO at WT | Wearable Technologies, a leading innovation and business development platform for wearables, and updating ISPO.com readers about latest trends on digitalization, wearable tech and IoT in sports, fitness and well-being. More information about WT at www.wearable-technologies.comhttp://www.wearable-technologies.com