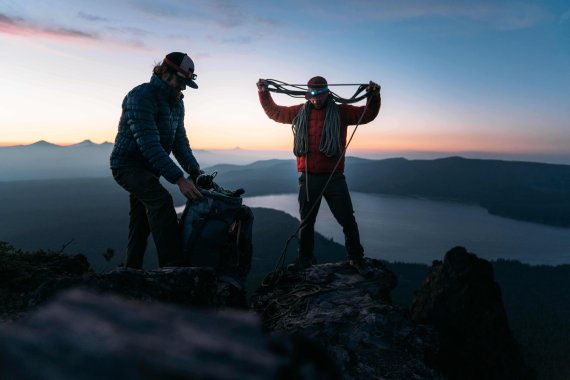 Sustainability is playing an ever-greater role in the outdoor industry. Reducing PFC, resource-efficient manufacture, and careful handling of the procurement of natural materials are aspects that more and more consumers of outdoor equipment are incorporating into their purchase decisions. Green is all the rage – and of course it goes excellently with an industry that sends its consumers into the great outdoors on the hunt for experiences.
It's only fair that pioneering companies make their contributions, when possible, to conserve and maintain this sports arena. At Marmot, this green approach has already been a company maxim for years. If sustainable materials exhibit the same or even better product performance, they'll consequently be used. The Californian company is considered a premium manufacturer and is renowned for mountain sports products among the best in the entire market.
For the 2018 season, there are two main technologies that make up Marmot's 2018 winter collection based on the principle of Treadlight. The EvoDry products are completely PFC-free. And the insulation material Eco Featherless – the advancement in synthetic, featherless insulation – is a technical down replacement. Eco Featherless is produced using recycled plastic. It imitates the thermal performance of 700 FP down. At the same time, the material is distinctly more functional and lower-maintenance than natural down.
With these two approaches, Marmot is showing a path to reconciling the highest functionality and eco-consciousness. It's a commitment that is guaranteed to pay off in the long term. Not just because Greenpeace has used numerous campaigns to name and shame PFC in the media as a major impregnant, but also because outdoor enthusiasts are usually more receptive to "green products" than other target groups. Thus, the company motto is both duty and a virtue, and for Marmot the expression of a consistent, long-term strategy – up to optimal performance using sustainable production.
In principle, the rationale for EvoDry is the same as for many other materials now on the market: The Goretex membranes in some cases impregnated with PFC still have their justification in pieces of clothing in the high-performance sector, that is, for mountain athletes who are regularly and for long periods exposed to extreme weather conditions. Naturally, these athletes will continue to be equipped with these PFC-tuned textiles by Marmot in the future.
But, hand on heart: Most ambitious outdoor fans who are regularly on the road climbing, hiking, or skiing in the great outdoors won't need this ultimate protection in the first place. Thus, Marmot's development department experimented with several PFC-free impregnations, until they decided on the EvoDry technology. Here, during the drying processes, dyed yarns are equipped with EvoDry technology, feeding in warmth and pressure – a crucial difference from other procedures.
The textiles are thus knit from already-impregnated yarn, which makes later treatment of the "finished" fabric unnecessary. The result is impressive. The 2.5-ply laminate has, according to laboratory tests, both a 20,000-er water column and a breathability of 20,000 MVTR. This impregnations does not require any revitalization, as may be the case, say for Goretex clothing.
Color retention is also improved in this production process, so EvoDry jackets and pants actually work for a very long time – another aspect in terms of sustainability. If nothing use, this production uses less water, energy, and chemical additives, and Co2 emissions are reduced. In terms of price, EvoDry textiles are in the mid-range, and thus distinctly more affordable than the collection pieces with Goretex – an EvoDry jacket by Marmot is available for as little as 200 euros.
"EvoDry embodies an important milestone for Marmot, as part of our long-term strategy to develop sustainable and especially high-performing products for life outdoors," explains Brian Thompson, VP Product Design and Development at Marmot. "We are very proud to offer a product that fulfills the highest demands from outdoor aficionados and, at the same time, makes a crucial unique selling point available to our partners in retail. We are convinced that this product line will set the standard for the future of rainwear."
Brian Thompson, Marmot VP Product Design and Development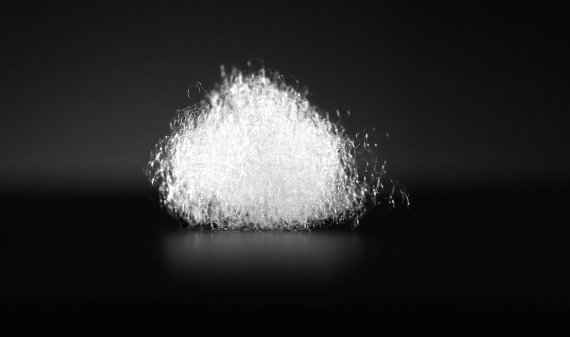 Also, nobody seriously doubts the use of real down in the high-end area – its performance in freezing cold temperatures continues to set standards. But with the collaboration with 3M, Marmot's engineers have succeeded in imitating the performance of 700 FP down. Eco Featherless consists of loose, synthetic fibers that, while connected with one another, still let plenty of air space circulate between the fiber elements.
And because air is known to have excellent insulation properties, Eco Featherless takes advantage of precisely this effect. Eco Featherless is the advancement of the high-performance, successful Featherless insulation, consisting 75 percent of recycled material. According to laboratory tests, this plastic fiber insulation measures up to the thermal performance of a 700-level down. Its properties are also similar to down in terms of fill power. However, Eco Featherless has the crucial advantage that the material stays insulated when it's gotten wet. When this happens, the body nevertheless remains warm and active, while the moisture is very quickly released back into the ambient air, letting the material dry extremely quickly as a result.
That's the big disadvantage of real down: If it gets wet once, the insulation performance goes through the floor and drying takes a very long time. By the way, Eco Featherless is also Bluesign-certified, meaning it's been found to be ecologically valuable by the most prestigious sustainability label in the outdoor industry. Similar to the EvoDry collection, Eco Featherless jackets are grouped into the mid-range price segment – Marmot customers can purchase this new heating technology starting at 250 euros.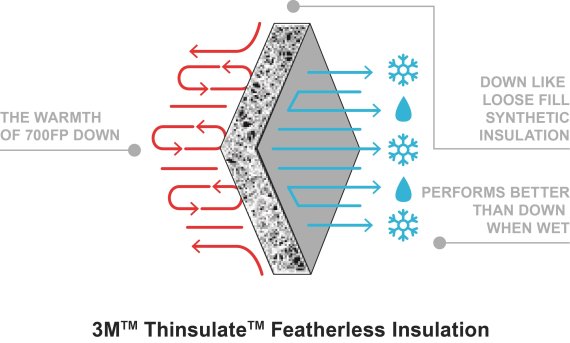 Like some other big industry platers, Marmot has read the signs of the times. PFC and goose down will remain unreplaceable in the near future when it comes to performance like that needed on an expedition in the Himalayas. However, the majority of outdoor participants don't even come close, as defined for example by the EvoDry technology. The 20,000-level water column is amply dimensioned, especially when it is assumed that, from a scientific point of view, a jacket that can withstand a water column of 4,000 millimeters is considered waterproof.
The situation is similar with down: Their qualities in extreme temperatures are beyond dispute; only, who typically spends a night in a tent at -40 degrees? And so, with these new technologies, Marmot is taking a sustainable path – premium clothing that lasts for a long time and does a lot at a reasonable price – this will probably convince many outdoor athletes.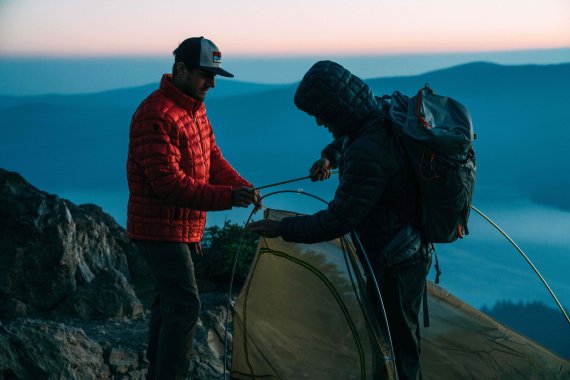 PFCs are perfluorinated and polyfluorinated substances that do not occur in nature. In principle, they involve carbon chains that cannot be broken down in a natural way. They've now been detected all over the earth, in the air, in the water, and in the soil, and are suspected of being carcinogenic. However, there are good reasons for their use. Namely, they're hydrophobic, so they reliably repel water and dirt – a tangible advantage for the functionality of outdoor clothing. Among other things, PFCs have been brought to society's attention through various Greenpeace campaigns. Some renowned outdoor manufacturers have responded, and have already been producing PFC-free outdoor clothing for some time that, in terms of performance, are getting closer and closer to the capabilities of PFC-impregnated textiles.