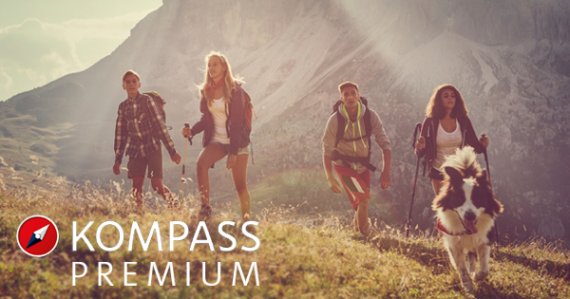 With Kompass Premium, the largest travel publishing group in Germany is starting an outdoor community which enables members to plan tours online, download free map sections, and receive exclusive offers and perks.
In addition to the free basic membership which can plan and save tours, there are some premium tours including a detailed tour description as well as a PDF and GPX download. These can be unlocked for just 99 cents.
Community members who decide to get a monthly subscription will have unlimited access to all content on the website and in the Kompass app. This includes Kompass maps as well as the premium tours.