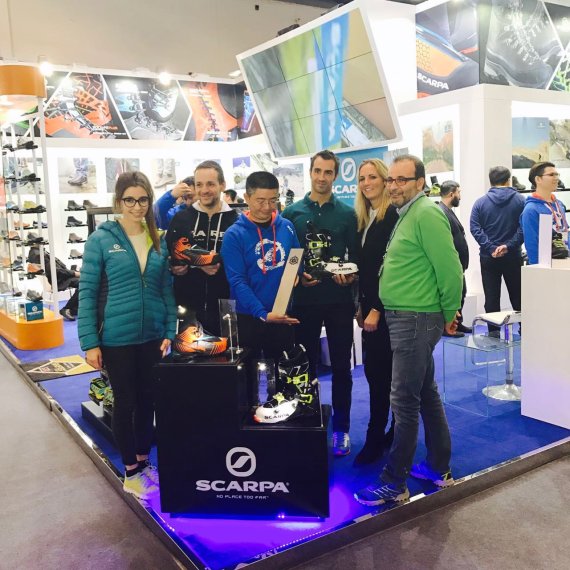 Trust is the main thing in relationships – private and business. And the higher the offer, the more difficult it is to build up trust. 
The first performance on a foreign market is especially significant for businesses that don't want to operate on their native market. Starting up in China can be one of the greatest challenges of all – and it begins with the language barrier. So how can you build up trust with potential new customers?
Seals of approval, quality standards and certificates are one of the possibilities open in the industry – or awards. Sun Bin, mountaineering expert and for many years now an ISPO AWARD judge, is convinced that the ISPO AWARD ticks the box of gaining in particular the end consumer's trust. 
"The ISPO AWARD is a great additional value"
"The prize is very important, as the outdoor industry has not been around in China for a long time. Brands are only gradually realizing the importance of branding. The award allows them an even better opportunity to demonstrate to the customer the high quality of their products," says Bin: "Only products that are truly innovative, functional and of a high quality are decorated."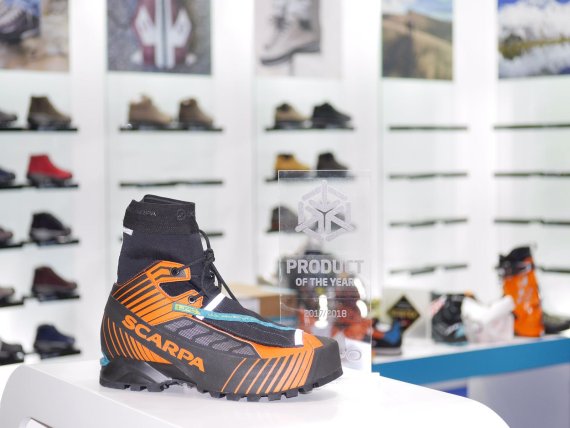 For Cheng, another effect is the improved name recognition for the company, for "the award acts as free advertising for us, giving us a great deal of attention in publications and social media following the trade fair."
Scarpa: Growth of 30 percent.
This is definitely not a factor to ignore in a highly competitive market – and it has most certainly been worth it for the mountaineering experts at Scarpa. "We have been doing well in China so far – last year we experienced growth rates of approximately 30 percent, which is significantly above the market average," says Cheng.
Judge Sun Bin, who as a member of the Chinese national climbing team and president of the Summit Outdoor School already has a huge amount of experience, has observed that his compatriots in China are moving away from the trend of copying good ideas and toward their own designs and technique.
"Chinese design and identity are very much rewarded by consumers," says Bin and gives all future applicants some advice for the road: "The idea really has to be very good. If not, the application is a waste of money. And: No matter how brilliant the idea, if its presentation is not well thought through and fails to emphasize the highlights of the product, then the application is similarly wasted."