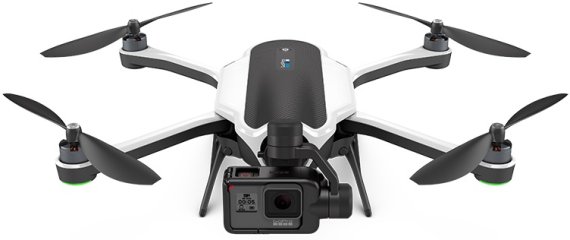 According to GoPro, nobody has yet been hurt by the fault, nor has there been any damage to property. The US firm is recalling all of the roughly 2,500 drones which they have sold so far. Customers can visit a special page on the website at https://gopro.com/2016karmareturn to find out more information.
GoPro Sales Have Recently Been Shrinking
GoPro has asked that its customers "immediately stop using the product," even when it appears to be working fine. "We are investigating the issue and working in close coordination with the U.S. Consumer Product Safety Commission and the Federal Aviation Administration," shared GoPro. "Safety is our top priority," explained CEO Nicholas Woodman in a message about the recall.
The recall comes at a very unfortunate time for the Californian company. At the beginning of November, GoPro released its figures for the third quarter. Quarterly revenue fell to $240.6 million in comparison to the same period last year, a drop of 40 percent.
Karma Supposed to Bring in Revenues
GoPro had placed great hopes on the release of its first drone. The action-camera manufacturer was hoping for another hit for the 2016 Christmas period with Karma and the new mini cameras Hero 5 Black and Hero 5 Session. "With these new products, we're delivering on our promise to make it easy to capture and share engaging stories," was what Woodman said at the official presentation of the new products in September.