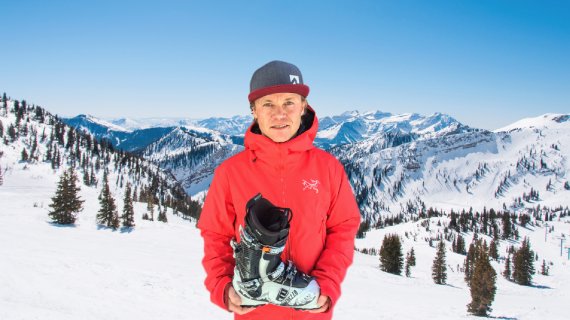 I'm sure you know what it's like: When you're out on the move, going running, mountain climbing, or touring, that's when you get the best ideas. For me, I actually always get my best ideas when I'm out in the mountains.

While my companions rave about the stellar view, my thoughts are often somewhere completely different: "What if you moved the boot buckles three centimeters back? How could you manage the transfer of power from the boot to the ski even better?"


These kinds of questions can occupy me for hours. I've always been very interested in my equipment – and not just as a participant in the Freeride World Tour. I've spent a lot of time in the mountains when I arrived in Chamonix as an 18-year-old; that way I was able to try out many of my ideas by myself on the slopes. Not all of them worked on the first try by a long shot.

Slope skiers becoming freeriders 
I've already been able to develop some skis with Völkl; Marker landed a real success with the Kingpin binding. I was recently able to once again cooperate on a difficult assignment: How could Dalbello create a skiing boot that had both outstanding touring and freeriding properties? In the last three or four years, touring boots have namely gotten lighter and lighter – at the cost of being suited to the descent (what we also call "skiability").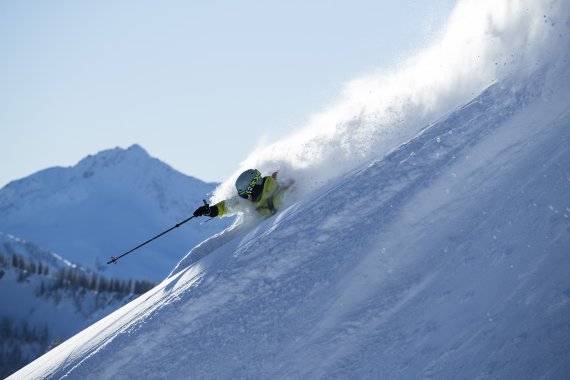 There is one very clear trend: Many people who used to take to the slopes a lot now shoulder the efforts of the ascent. But the touring isn't the focus here, the subsequent descent is. A super-light touring boot feels markedly different than the usual slope boot – and can be dangerous when powdering if you suddenly lose your foothold.

Skiing boots in Cabrio design
So the assignment is pretty tricky, since I do want as much freedom of movement and as little weight as possible during the ascent. In the descent I'm about optimum power transfer and stability.
What we did: We took the existing Cabrio design for freeskiing boots as the basis and further developed it for the new LUPO. Why Cabrio? Like with a car, where you close the roof when it rains, you can remove the tongue from these skiing boots as a separate part in a minimum of time. This not only saves weight during the ascent, it also facilitates maximum freedom of movement.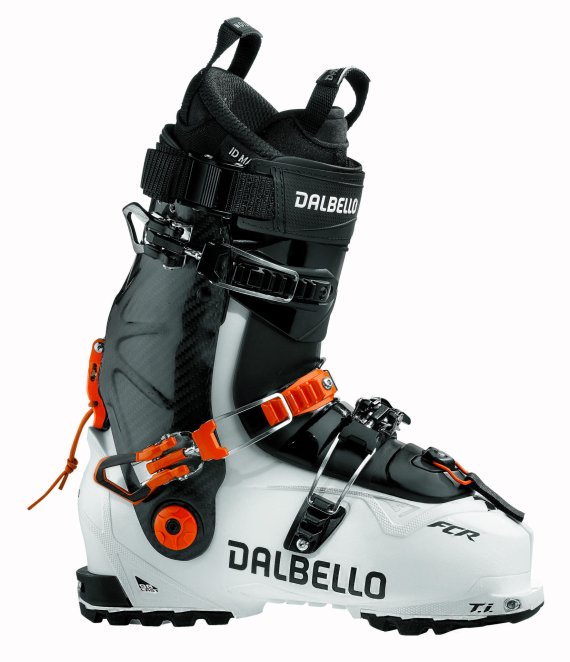 For me as a freerider it was clear: No compromise in skiability! The Cabrio technology (editor's note: a separation of the shaft, sole, and tongue) guarantees excellent skiing qualities. But the weight needed to go down more, or else we would have missed the needs of our target group.

Dalbello is looking for 250 testers for new LUPO
So we tinkered a lot with the material – and finally did it: by using carbon fibers in the shaft, among other things, we were able to reduce the weight of the new LUPO to about 1,660 grams. I personally think that's pretty great, especially since I, as a freerider, feel super good taking the slopes in these boots.

The complete line will only be coming to stores next winter, but of course I would be very interested in your opinions right now: We're looking for 250 freeriders who want to test the LUPO by Dalbello first.

I am looking forward to your feedback!

Best regards, Stian Hagen


About Stian Hagen:

The 42-year-old made a name for himself as a freeriding pioneer as early as the 90s. Stian Hagen lives to ski: As a teenager in Norway, he was successful in the Nordic disciplines. Just before turning 25, he came to Chamonix to experience a winter just for skiing. He stayed. At the Freeride World Tour, even at the start, it was like a bunch of freeriding film productions. Hagen also successfully passed the exam for mountain guides.

Companies trust his experience: Völkl, Dalbello, Marker, Swix, and Arc'teryx are cooperating with Stian Hagen. The same goes for Andrea Binning: the former professional freerider is married to him. Their coolest joint project: teaching son Aksel (4) and little girl Camilia (2 ½) to powder.
You can find more info about Stian Hagen on his website, on Facebook and Instagram.