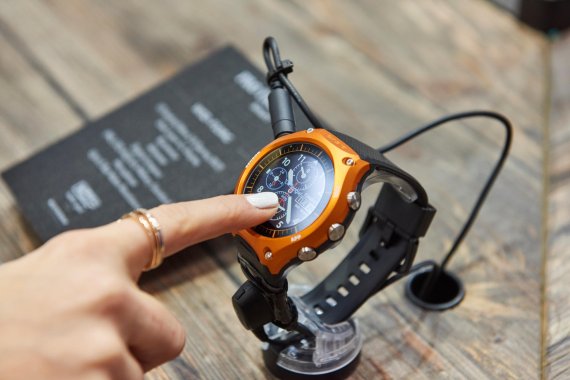 "The sports market defines itself through customers who are willing to pay (often higher prices) for products. And they are already suitably tech-savvy," says CEO of the Navispace AG Christian Stammel.

For him, this is perhaps the most significant difference he has noticed in comparison with the past few years: "These days, athletes are already extremely adept with technology. There is hardly an athlete around who doesn't know how to use an app."
The new trend digital textiles
Take Garmin as an example: the Swiss have produced watches that look great, can be used for sports and at the same time are linked up to your daily routine. Push notifications inform the wearer about weather, e-mails or calls.
Oakley takes matters one step further and facilitates communication between the athlete and smart glasses. The technology acts as a trainer to compare body data with pre-defined training plans and becomes the "voice in your head."
Another wearables trend: digital textiles. The company clim8 has developed a shirt that uses sensors to measure skin temperature and helps maintain pleasant body heat levels.
The Wearable Technologies Conference is taking place at the same time as ISPO MUNICH 2017. It is a platform for presenting current ideas and visions. One of these is a smart pill that monitors the body's core temperature, heartbeat and pH-value.
Our digital journey into body and mind has only just begun.