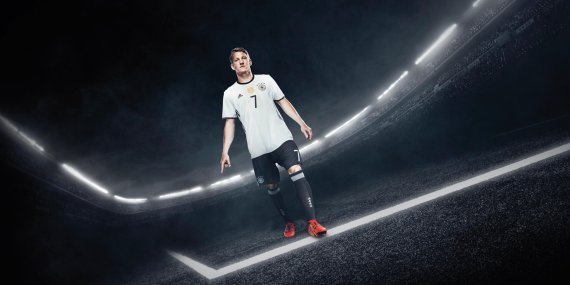 As reported by the "Frankfurter Allgemeine Zeitung," sales figures for the German national team's jersey won't exceed one million sold, even though Adidas-soccer chief Markus Baumann is staying positive and focusing on the euphoria during the tournament.
Read all of the news on the topic of soccer here.
A reason for the still subdued numbers could be the once again marked up price. Adidas is indicating a recommended retail price of 84.95 euros, five euros more than 2014. Sports trade is already reacting to the consumer slump before the tournament and is offering the jersey for about 60 euros. Essentially, the numbers at a European championship are lower than a World Cup. In comparison, over two million jerseys were sold in the World Cup year of 2014.