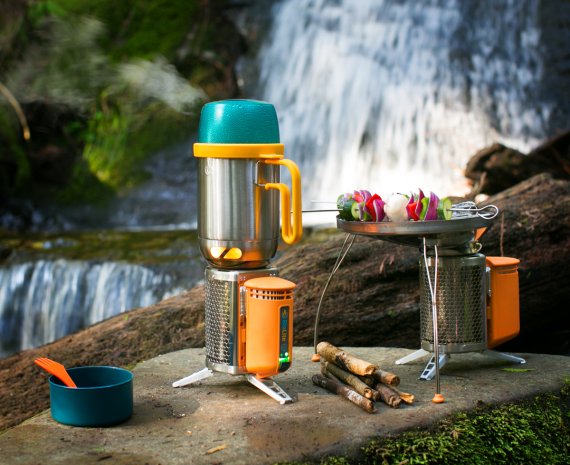 Ten years ago, Jonathan Cedar and Alec Drummond faced a problem: Why, in nature excursions, is there no alternative to smelly kerosene to heat the cooker you've brought along? The two camping friends from New York got cracking on the development – with great success. At ISPO MUNICH 2016, the BioLite CampStove (available for retail purchase for approx. 160 euros) in ISPO BRANDNEW in the Accessories category.
In an interview with ISPO.com, Jonathan Cedar, co-founder and CEO of BioLite, explained how an idea led to a company with 50 employees, that fights against toxic emissions, advocates for people in developing countries, and collaborates with NASA.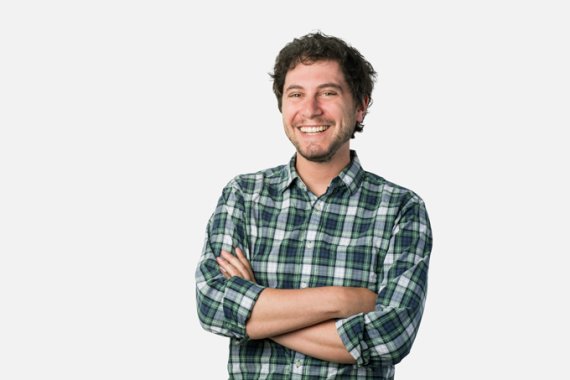 ISPO.com: Mr. Cedar, how did you come up with the idea of developing a camping stove that doesn't smoke – and still generates energy?
Jonathan Cedar: Co-founder Alec Drummond and I are enthusiastic campers. But one matter always bothered us: In order to be able to cook out in nature, we always had to bring along a canister of kerosene. In the year 2006, we started our little project: We wanted to develop an efficient camping stove that was powered by wood and didn't pollute the environment with smoke.
It didn't stop at that little project.
That's right. Three years later we had our first prototype, which we presented at a conference – and there, completely unexpectedly, won a prize. That's how we first became of aware of how big a potential there is in our CampStove. That's because half of the planet still cooks with an open fire, and that leads to the fact that each year, over four million people die prematurely from toxic smoke particles. That's how we divided our company into two divisions: outdoor and energy, in order to work on solutions that especially help people in emerging countries do without these dangerous, open fireplaces. So, in addition to the CampStove, we're also developing a HomeStove which is specially designed for domestic use.
Camping stove and emergency generator 
And yet the wood burns without any smoke. How is that possible?
That evokes the most question marks with people: "You burn wood. But where did you put or hide the smoke?" Nowhere. With our patented thermoelectric technology, it disappears. That's because it converts the excess heat of the fire into usable energy, in that it fuels a ventilator that blows the air back into the combustion chamber. At that moment, the flame gets swirled around and becomes completely clear – as a result, the combustion values improve tremendously. Our technology reduces the toxic emissions by up to 90 percent.
And the cooker can also simultaneously produce power?
Yes, after a couple of minutes. If the fire has reached a certain temperature and the little LED light on the CampStove is glowing green, you can charge cell phones, lamps, or whatever other kinds of electrical devices you have in your bag out in nature. You can plug in the individual devices via a USB port.
Who is your target group for the high-tech cooker?
The CampStove is designed for the outdoor field. With it, you can prepare your food in an environmentally friendly and smoke-free way, without harmful combustibles like kerosene. That's especially attractive for campers. With the function of simultaneously producing energy, the product also appeals to the general public. Like city dwellers, for example, who always want to be reachable out in nature. And there are also people who get themselves a CampStove because they want to be prepared in case of emergency. In the event of a major power outage, you can still continue to boil water, prepare food, and recharge batteries for lamps and cell phones.
BioLite: Sustainable and environmentally friendly
What roles do the topics of sustainability and environmental protection play in your corporate philosophy?
A very big one. They're parts of our origin story. It was always very frustrating for us to have to make use of toxic fuels out in nature. It didn't match up. In addition to the CampStove, we've developed other environmentally friendly and sustainable products that store and save energy – like our SolarPanel and our PowerLight. Aside from that, we want to do our part so that, especially in emerging countries, poor people can still have access to clean sources of energy and aren't exposed day after day to toxic emissions. We're especially active on that front in India and Africa.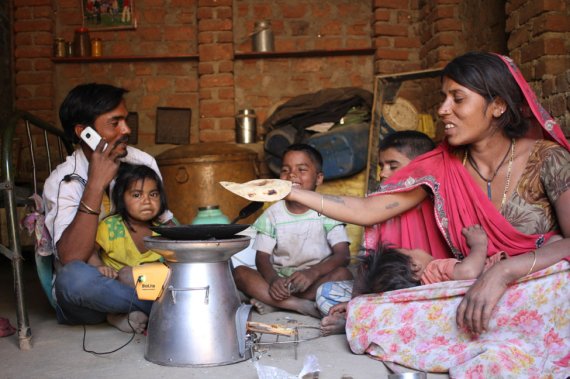 How big is your team at BioLite?
Out of our two-man project there's now a company with 50 employees. We had the luck that we were supported by mentors fairly early on who provided us with very good investors. That way, in the past seven years, we were able to build up a team made up of engineers and designers, as well as a rocket scientist from NASA.
What effect did the win at ISPO BRANDNEW have for BioLite?
ISPO BRANDNEW furthered our idea and our company overall. It carried us onto a global platform on which we were able to present our vision and mission to an international audience of experts. That was a big honor for us, especially since we aren't just active in the outdoor field but also are also highlighting the topic of "energy for everyday use" with our HomeStove. Energy that doesn't hurt people, but helps them.
BioLite is located in the New York borough of Brooklyn. How pronounced is the outdoor scene in the midst of the "Big Apple"?
We have a very robust scene here. Not far from New York runs the Appalachian Trail, a 3,500 kilometer-long walking path. Within two hours by train or car, you're out in nature – there, we can also extensively test our BioLite products.
Facts on BioLite
Name: BioLite, Inc.
Company headquarters: Brooklyn, NY, USA
Number of employees: 50
Products: CampStove, CookStove, BaseCamp, PowerLight, SiteLight System, PowerLight Mini, SolarPanel5+