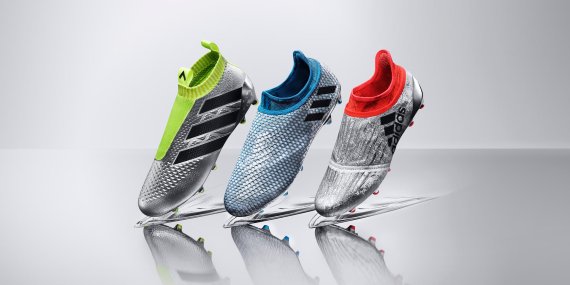 The company from Herzogenaurach in Germany is supported in this by financial partners including BASF and the European Commission. The aim of the research project is to identify and develop recyclable, textile-fiber reinforced composite materials from waste products. Instead of disposing of the sporting goods after a certain time, the aim is then to crush them and then to reuse them as a new product.
Read more here: An Adidas shoe made of plastic waste.
The current research will place a strong focus on the segment of soccer, and specifically here on soccer boots. In this, Sport Affinity is one of three Adidas initiatives that have the topic of sustainability as their goal, alongside Speedfactory and "Parley for the Oceans".
The DFB stars wear these soccer boots.
Sport Infinity is initially set up for three years and is supported by Adidas, BASF and the European Commission, as well as the following companies and institutions: Kiska GmbH, Fill Gesellschaft m.b.H., University of Erlangen-Nuremberg (FAU); Oechsler AG; The University of Leeds, Centre for Technical Textiles (CTT); Association CETI (Centre Européen des Textiles Innovants); Hypercliq E.E.; SportsMethod Ltd.