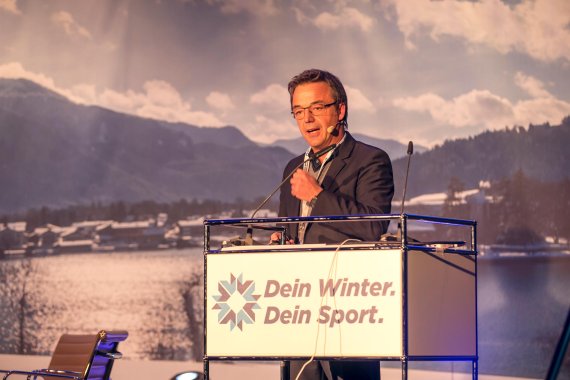 Let's take a look at the future of the industry: What do the winter-sports of the future look like, Mr. Roth? Will we still be skiing in Germany in ten or twenty years? How will climate change affect the leisure time activities of winter-sports enthusiasts?
Ralf-Dieter Roth: Well, it's not just climate change. We also have a great deal of homework to do. The situation in Germany is as follows: We have only 2.5 percent of the Alps, while the majority of our small ski slopes and cross-country trails are actually quite close to populated areas but are extremely low. The variability of the weather here is a much bigger factor than climate change in general. The studies done on climate change generally only take into account the temperature signal, which actually presents a massive increase in the annual average. This also leads to changes that are beyond dispute. Because of this, a lot has been invested in snow-making systems. In the meantime, this is an issue that can easily be sidestepped and ultimately requires only 60 to 90 days during the core season between December and February for this snowy experience. In this respect, we continue to enjoy excellent winter-sports opportunities in Germany.
But what about when you think of last winter? It was precisely during this core season that almost nothing was happening in terms of skiing and sledding ...
We are familiar with this phenomenon of a "coreless" winter with warm periods around Christmas. But this too is primarily linked to general weather situations and cannot simply be attributed to climate change. It's now early December and here in the Black Forest we have more than half of a meter of snow; the cross-country trails and ski resorts are open. We just need to get to grips with this enormous variability and accept that sometimes we can't straighten things out, even with snow-making systems. But, bottom line, last winter was nevertheless still economically successful. We can and could never be certain that the season begins on November 15, December 1 or December 15. 
"95 percent of South Tyrol is covered with snow"

Yet you are in favor of these investments? After all, there has been substantial opposition from several sides to major projects such as the giant reservoir in Sudelfeld in Upper Bavaria.
We need an objective agreement that those few areas we have in Bavaria be modernized discerningly. 95 percent of ski resorts in South Tirol are cover in snow; some 80 percent are in Salzburger Land. Where we are it's a little over 20 percent. I do think that we should have the courage to equip the resorts near Munich with this technology. As long as we have access to water and use the energy appropriately, the overall balance is not too bad. Skiers use some 16 kilowatt hours per day with this snow – in terms of a CO2 footprint and energy balance, this corresponds to about a (12-mile) 20 km drive with a mid-range vehicle. This is significantly less than a visit to a sauna. We can't demonize snow-making per se. The CO2 footprint relevant to climate change is and will remain the focus of our approach. Given that, winter skiers are no worse than summer hikers. 
So that means there's still hope that we'll still be skiing in 20 or 30 years?
We won't be able to ski everywhere. There will be spatial and temporal shifts. We must develop systems, including in the competitive calendar, that are capable of responding to this. Of course, we already have difficulty in predicting what the weather will be 14 days from now – which is why we are even less able to say seriously and with certainty just how much precipitation we'll see in 2022.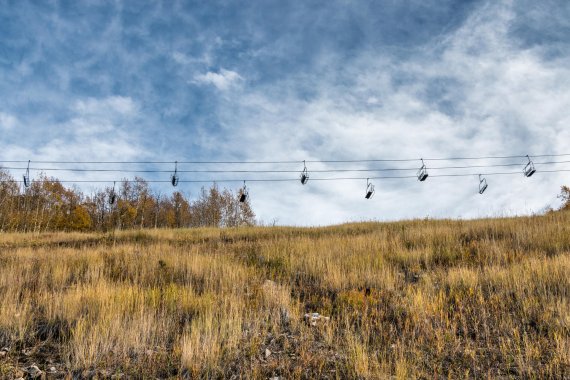 "Winter-sports will no longer be 100 percent ski trips"
How does the winter-sports economy prepare for this uncertain future?
We can't replace winter-sports; there is no substitute. In terms of added value, attractiveness and the experience, it is irreplaceable. This means that we must deal with the fact that there will be changes. Winter-sports vacations will no longer be 100 percent about skiing, but will also consist of additional options: ice skating, winter hiking, as well as cultural events. And we need to entirely rethink accessibility, travel and transport. And the core service providers, i.e., ski lifts and hotels, need innovations and entrepreneurship in order to modernize things.
Have any suitable proposals or ideas been put forth?
Back in the day, a lot of organized sports ran via buses or public transport. You would travel with a group. So reducing solo travel is an issue. The industry has already been working intensively on the issue of rental equipment over the past few years. In addition, hardly any winter-sports bookings come through package deals. It would be necessary to develop things towards ski resorts become carbon neutral. Some resorts will face reductions or approach specific target groups. The market will respond to demand in future.
"Over 70 percent of skiers are people in relationships with no children"
Let's talk about money. Skiing is becoming increasingly more expensive – and more elite?
That's probably an even bigger challenge than climate change. The majority of our skiers have a net income of about 30,000 euros. Over 70 percent of skiers are people in relationships with no children. We absolutely need to do something to ensure skiing remains a popular sport and we don't exclude certain segments of the population. As such, resorts close to populated areas, such as Sudelfeld or the low mountain range resorts, play an extremely important role. Last year more than 100,000 children learned to ski in the inexpensive low mountain range. The Alpine region must really take care that skiing does not become too exclusive.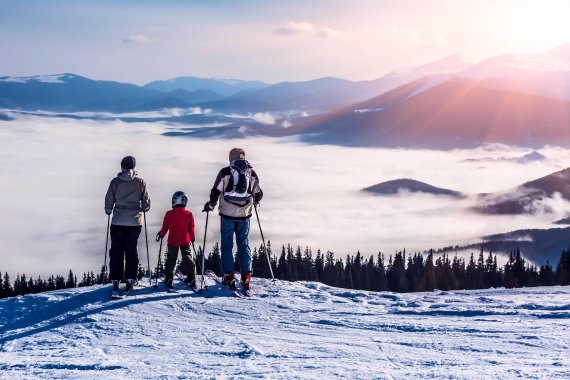 Well, yes, but how do you do this? A ski pass for a ski circuit with more than 150 miles (250 kilometers) of slopes today costs nearly 50 euros
.
In the US we've actually seen prices closer to 120 or 140 euros – a total aberration that also affects the Alpine region. For people who don't spend an entire week there, we don't need these enormous resorts and extremely comfortable lift systems. Smaller family resorts must develop a niche profile, specifically one that is inexpensive. It cannot be the case that only four and five-star accommodation is available. Or take a look at Switzerland: It has lost nearly 20 percent of its visitors solely due to price. And the Swiss appreciate being able to go skiing in the Black Forest for a day for less than 30 euros.
After all, ski trips are a classic second vacation. In this respect, many people will be budgeting for their holidays in future, meaning that they'll set aside maybe 800 euros for their vacation. If overnight stays become more expensive, they will shorten their stay.
"Germany is the largest source market in Europe"
Is the number of skiers in Germany declining?
Approximately 15 million Germans have winter-sports experience; some seven million go on winter holidays for several days every year. This means that we are by far the largest source market in Europe. These numbers and demand are stable and will remain so provided that things are going well for us economically speaking and people are able to afford this unique experience. Anyone who experiences the fascinating activity of skiing will keep coming back. Customers are extremely loyal. Even if the skier eventually switches to a cross-country skier, they are still a winter-sports enthusiast.
The most important question for last: Just how white will this coming winter be?
If I knew that, I would not be working at the university! A few weeks ago, ski retailers were utterly petrified, but things are looking better now. However, I think there is a danger there and we must consider more and more that nature will force us to push winter back. In fact, we actually only get the first big snowfalls in mid-January, often not until the season is ending. But by then people are already thinking about spring and then summer. Everything that has not been sold by Christmas is definitely a problem in the market. I have now learned to take winter as it comes.