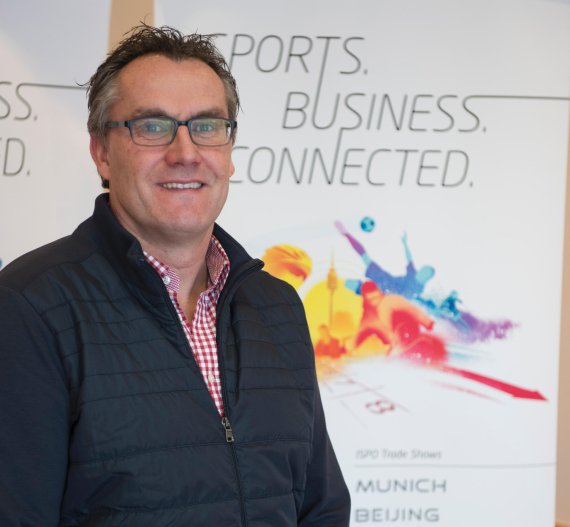 Mr. Jansen, for a few months you have been the President of the European Outdoor Group (EOG). What are your short-term and long-term goals in this association?
John Jansen: As an association that represents the entire outdoor industry, which is to say, manufacturers and specialist traders, we of course have very many priorities. However, we place a particularly high value on the topic of sustainability. As an industry association we must define the ecological standards that our partners should live by and teach these through initiatives and seminars.
"There is no other sport apart from outdoor sports that appeals to all groups of consumers"
As EOG President, which activities have you identified as being particularly important?
Alongside sustainability, we have the task of making Outdoor more accessible for consumers. Our present group of customers is getting older, while the younger ones today have many more options. Today, that is: Time in front of a screen versus time outdoors. That is a fact that we cannot change.
But there is also is no other sport apart from outdoor sports that appeals to all groups of consumers. Young people, elderly people, couples, families, groups – all can spend a great time outdoors.
We must, therefore, ask ourselves how we can get people excited about the outdoor experience. This can be through Innovations or simply by showing them the opportunities that outdoor sports offer. We must consider what outdoor sports really mean.
"Customers will redefine our understanding of outdoor sports"
What do outdoor sports mean to you?
I am from the Netherlands. So for me, outdoor sports mean running outside, going skiing once a year – and a lot of cycling. What we need to understand as an industry, though, is that customers will redefine our understanding of outdoor sports. We must understand that and act accordingly. Only then will we have a future as an outdoor clothing industry.
As you already stated, the future of the outdoor industry and its acceptance by customers will depend very strongly on its sustainability. So, what is important, in order to remain future-proof here?
The first challenge will be faced by the brands. Every manufacturer has a product development process. Here, we must ensure that not only the process, but also the materials used are sustainable. The pressure from customers to do this is very strong – and this is a good thing.
"Sustainability is a mission"
As the outdoor industry, we benefit from beautiful nature, so we should clearly take the lead on the topic of sustainability. However, the topic will not be resolved in one or two years. The topic of sustainability is a long-lasting mission for us.
Which personal role do you take on in this mission, in your role as Managing Director of KEEN EMEA and as the EOG President?
Now, I am part of the leadership of a company that has raised its ecological standards bit by bit in the last few years. And at KEEN we also communicate this much more openly than we did in the past few years. We know that we must be significantly more transparent than previously.
"The European Outdoor Group defines important standards"
In the European Outdoor Group we define important standards and implement standards that were developed outside of the outdoor industry. Many of our members are not giant companies, but are quite small. Therefore it is so important to support them in the implementation of the standards.
You, yourself, also lead the European branch of an outdoor company. How does this role differ from your role as the EOG president?
KEEN is my job; that is where I earn my money. The EOG is the place in which we, as an industry, act together and in which I must also maintain a lot of contacts on the political level.
"We bring all participants in the market together"
The EOG represents a whole series of brands and traders who are in fact competitors on the market. There we must bring all participants in the market together and establish a shared understanding of a fact: If customers are satisfied, then we will all profit from this.
From what you have said so far, it sounds like every day is full of appointments for you. Do you actually still have time to spend outdoors?
Not enough. I used to be very active and I urgently must become very active again. My next outdoor trip will consist of a week of skiing in France with my family. But for this, we still need a bit more snow.
You were a very successful water polo player and took part in the Olympic Games. Do you still play?
Yes, I still play now and again with friends who played in national teams and at the Olympic Games. We are all getting older, but the sport is still a part of my life.