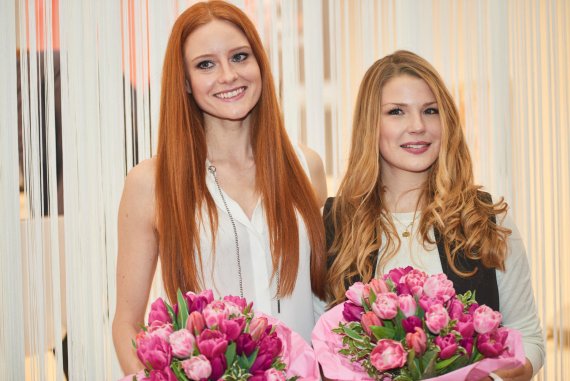 Polar modelling contest finale live at ISPO
Hajo Schuhmacher, also known as Achim Achilles in the running world, humorously announced the finalists in the modelling contest, who had already applied to participate back in late December. But the jury, which comprised Tim Affeld, Editor-in-Chief of Closer and InTouch, Ann Thorer, Editor-in-Chief of Shape, and Thomas Seifert, Managing Director of Polar Deutschland, together with Barbara Meier, was only after one winner who "embodies the Polar brand and not your traditional top-class model," said Meier.
And who better to judge the contest than the 29-year-old from Amberg, who herself participated in a casting show and has spent her time establishing herself in the fashion industry since winning the second season of Germany's Next Top Model. After a short round of deliberations, Birgit Niehammer was crowned the winner. The young physical therapist who has just completed a musical theater degree, dances, runs and says herself that she "just has fun doing sports."
"We chose Birgit because she is authentic and fits in with the brand," says Meier of the winner. Just like Meier herself. Candidly, she says that see too sometimes needs motivation in the morning to get moving and get some exercise, even though it's part of her job as a model. She relies on her tracker watch – she has to make progress every day to reach 100% of her daily goal.
The Polar watch can even climb mountains

She wrote about how to incorporate a fitness routine into everyday life in her book, "Glücksgewicht" ("Goal Weight"): "Instead of taking the escalator or the elevator, always taking the stairs helps a great deal on its own," says Meier. But that alone is not enough to be able to run the New York Marathon as well, which Meier herself has completed with a strong time of 3:59.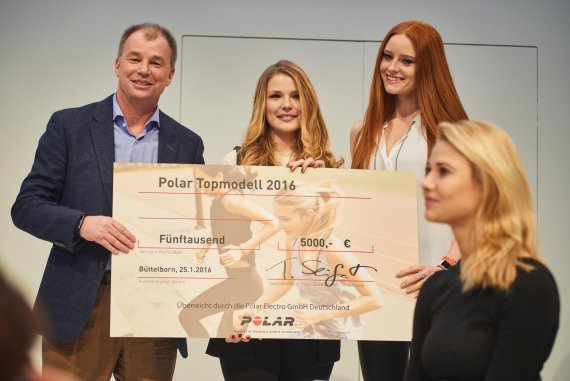 And Meier always has her tracker on, even during her free time: She scaled her first 3,000-meter peak hiking with her father in South Tyrol – with her trusty watch along for the journey of course. "Of course, I spent a lot less time looking at my heart rate while we were hiking, but even my dad started asking early on how quickly we were going and what our performance data was looking like."
The model has been working with Polar since November and is the face of the brand. She'll star in photo shoots and make appearances for the company in future together with Birgit Niehammer. And to top it all off, the winner received a check for 5,000 euros.