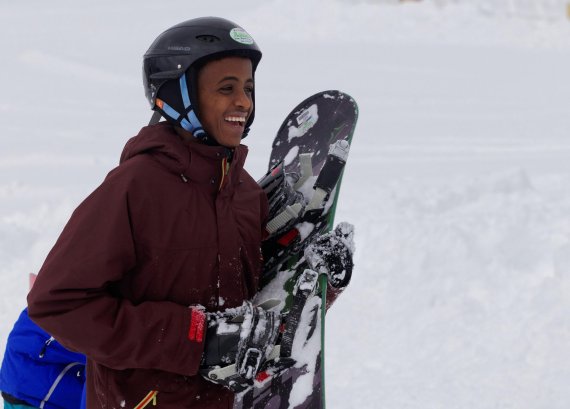 62 children and young people from two children's homes in the Munich region (the "Münchner Kindlheim" and the "Tillmann Kinder- und Jugendhaus") took place in the third snow sports day at the Reit im Winkl ski resort. The event was held by the Bavarian Ski Association and was organized by the "Schneesport Stiftung" and its founder, Thomas Schiffelmann.

The participants were aged between ten and twenty and the majority were refugees from Somalia, Eritrea, Ethiopia, Afghanistan, Pakistan and Syria. They experienced a day in fresh new snow, together with other children and young people from socially disadvantaged backgrounds.

New perspectives
The project, which is run by the "Dein München" ("Your Munich") association and supported by ISPO MUNICH and the Stiftung Deutsche Sporthilfe (German Sports Aid Foundation), has the following aim: To offer new perspectives to children and young people who have been traumatized by civil war and to bring them closer to the fascinating world of snow sports.

Two buses took them to Germany's Chiemgau region, which was blanketed in deep snow. At a nearby swimming pool complex, 13 assistants distributed sets of loaned ski clothing and equipment. After this, 20 trainee ski instructors from the Forstenried/Gauting skiing club helped the young refugees to take their first steps in the snow on the local ski school's nursery slopes. It was obvious from the children's beaming faces that the trip was a resounding success.