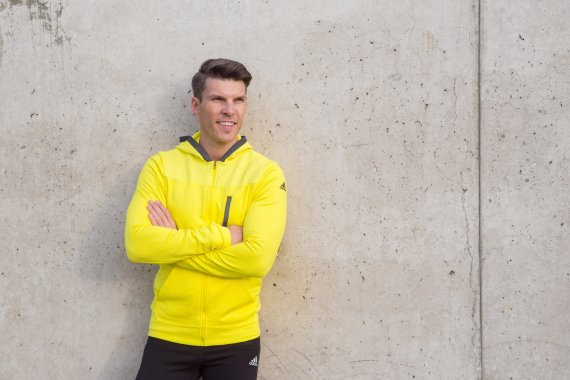 In an interview with ISPO.com, the 33-year-old millionaire tells us about the enormous challenges that Runtastic and Adidas are now facing, why he is being approached by other DAX companies and why he is not taking part in "The Dragon's Den".
An interview with Florian Gschwandtner
ISPO.com: Mr. Gschwandtner we hear that you recently had a visit from Kasper Rorsted at Runtastic in Linz. How did the meeting with the future Adidas CEO go?
Florian Gschwandtner: It was most agreeable. We got to know each other a little. As they say, "you never get a second chance to make a first impression". And I'd say that our first impression of each other was very positive.
You have worked most harmoniously together with Herbert Hainer since the takeover of Runtastic by Adidas; that is the impression at least from outside. What do you think awaits you after 1 October 2016 under Kasper Rorsted?
Hmmm, that's not such an easy question to answer. I think that not so much will change for us. I believe that both think in a visionary way, on a broad, expansive scale. It is not by accident that people like Hainer and Rorsted achieve such positions in large companies. What I specially liked about Kasper Rorsted was his international orientation. He had lived in Silicon Valley for a long time and is impressively farsighted.

In the meantime, Runtastic and Adidas have celebrated one year of collaboration. Has your life become more relaxed since then?
Not more relaxed, but not much more stressful either. We have always been running at a fast pace – and that goes on and on. We don't maintain many points of contact with Adidas. Of course we also have meetings and joint projects, but Runtastic is continuing to pursue its own course. Nothing much has changed for me mentally.

"I've been approached by DAX board members"
So you've not lost any freedoms that you previously had?
I can't think of any. In the contrary, we can now think bigger and more internationally. Now it's all about the really big picture. How can we do e-commerce internationally? How do we reach the international running scene? Together with Adidas, we are thinking in detail about digitization.

It sounds like a very relaxed transition for a €220m takeover...
It went more positively than I had expected in fact. Adidas had understood that, as a large group, they could kill off a start-up if they did the wrong things. I have already been approached and sounded out by a number of DAX board members about how we managed it and how a start-up can be integrated.

And what do you say then?
That it is important not to want to upset everything with a start-up. It's not so easy for large groups to implement innovations with their mature structure. And you can't simply impose this structure on a start-up. Adidas had taken this to heart. That's why I am sure that the four of us Runtastic founders (in addition to Gschwandtner, René Giretzlehner, Alfred Luger and Christian Kaar) have been able to come on board within a year. In 2017, some of the collaborations between Adidas and us will become visible – and I'm already looking forward to that.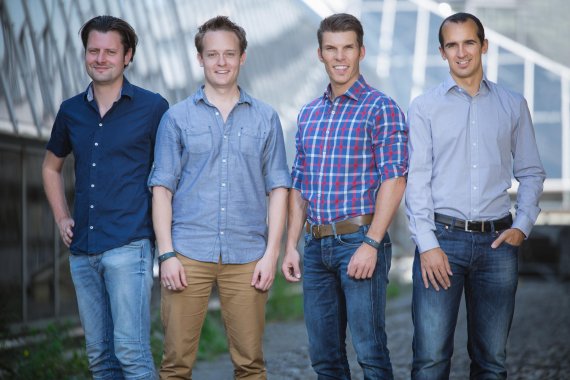 Can you give us a little hint here?
(Laughs) No, I'm afraid not! You'll have to wait a bit for that.

Adidas, Nike and Under Armour – they all face the same challenge
Myfitnesspal and Endomondo were purchased by Under Armour, Runkeeper by Asics and now you belong to Adidas – will nothing work any more without the sports giants?
No, our takeover by Adidas did not have to happen that way. To a certain degree things can also go on without large companies. But we always knew that we don't sell, but perhaps we will be bought.

Now suddenly the competition has become Under Armour and Nike...
Yes. I find that extremely exciting. Of course we also look at how the digital business works with them. I really like doing that. There's really no easy answer here. No-one has already done it and everyone is trying something out. We are all facing the same challenge. How do you get the two worlds of production and digitization to work together?

And what do you see in the future there?
That software will become an important and integral element of sports companies. We are working on making our software scalable. The keywords here are data science and software engineering. This means that we want to understand how to use the data so we can develop the right physical products.

How Runtastic earns money
What else, then?
Diet is becoming more important for all of us. In two or three years, the issue of nutrition will play an enormous role. That's why we are thinking about how we get from standard tracking to prediction.
That means telling us who you are and what objectives you have. Then we develop a plan around you and tell you how you can achieve it. Because, on the basis of our data, we can say that 90 per cent of people with a similar objective have achieved it this way.
For it to work better for them, people are ready to track many areas of their life, such as sleep or diet. We will be seeing even more of that.
How does Runtastic currently earn its money?
The largest share still comes from one-off App sales and subscription to our premium offers. But the hardware also plays a relevant role. Beyond that there is the advertising income from our free App version and smaller areas such as special music or B2B deals; that is when companies make Runtastic available for all their employees.

In the meantime you also work as an investor yourself. Wouldn't the currently very popular "Höhle der Löwen" (Dragon's Den) VOX program be something for you?
(Laughs) Well... there is a version of that in Austria. But we have consciously not become involved. Ultimately we're not exactly underemployed and we have to be careful about what we do on the side. We only come on board if we can contribute genuine added value. Or if we can do a favor to long-standing friends without investing too much time. I don't even look at many pitch decks due to lack of time.

What do you do with a young start-up that has a great idea but has inadequate people?
That's easy – I say I'm out. I invest in people, not start-ups. There is often no straight line towards a successful project. Motivated, positive people achieve something, all others will almost certainly fail.

And what will you be talking about with Bits & Pretzels in Munich?
About exactly the same stuff! How to hire the best people. We shouldn't forget that Runtastic is located in Linz, a city with only 200,000 people. Of course many people there ask how you get good personnel. I explain why the success of a start-up depends on the company culture and the people. We invest a lot in HR at Runtastic – and that seems to work very well.

About Florian Gschwandtner and Runtastic:
Florian Gschwandtner, born on January 28, 1983 in Steyr in Upper Austria, founded Runtastic with three student colleagues in 2009. At their premises in Pasching they developed an App together for sportspeople to record their performance.
They did not have to wait long for success – and other companies soon became aware of this start-up. In 2013, Axel Springer AG invested €22m in a 50.1 per cent share in Runtastic. In summer 2015, Adidas AG took over all the shares for €220m.
Mr. Gschwandtner identified himself as a fitness enthusiast and became the face of Runtastic. At 33, he really enjoys travelling a lot, giving talks about the success of what has now become an internationally active start-up. Runtastic currently employs around 180 people.
More information about Florian Gschwandtner can be found on his Facebook and Twitter profile.