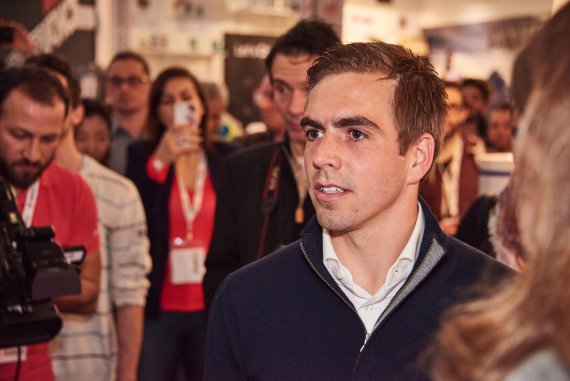 The spectators and those wanting to ask questions had to wait quite a while for Philipp Lahm. That was because he first wanted to say hi to his team in Hall A2. No, not to FC Bayern Munich; the captain of the German football record holders was playing another role at the leading international trade fair for the sports business, one that is as well nothing but professional: As a shareholder of Sixtus Werke Schliersee, he came by to visit the mountain hut of the body care products and cosmetics manufacturer from Schliersee and was given information about the latest product line.

It goes without saying that Philipp Lahm knows something about business. Questioned about the severe injury of his teammate Jerome Boateng – the defender is out until the end of the season due to an adductor muscle tear –Lahm chuckled as he looked at his company's salves: "I've already given Jerome something to aid in the healing process – let's see whether it helps him to recuperate" – and then he added in a more serious tone: "It's a bitter pill for us to swallow as he's a key player, and the fact that he isn't able to play for weeks is a hard blow for us." 
Football world champion as businessman
Philipp Lahm joined Sixtus two years ago and he is not only the ideal partner for CEO Petra Reindl because of his popularity: "I chose all my partners so it works, and they share certain values", said the 2014 Football World Champion.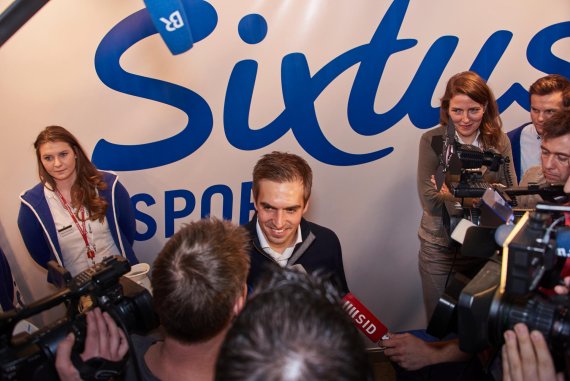 And then about Sixtus: "It's a traditional company which is well established in Bayern with excellent products. My goal is to modernize this well-established traditional Bavarian company. We would like to remain regional, but to become more visible again."

He still has big plans with FC Bayern

Visibility – this isn't a problem for Philipp Lahm even after retiring from the national football team. He says that he "still has big plans" with FC Bayern, certainly meaning the Champions League, which he wants to win one more time before his scheduled departure from competitive sport in 2018.

And what's happening afterwards? "Many people will always see me as a footballer – but I live a very healthy life – and my home, the region and the health aspect, they're all a part of me." In this respect, Sixtus is just right for him, he adds.

Philipp Lahm describes his work at Sixtus as "incredibly exciting"; "I'm getting a glimpse into the marketing side of things", something he didn't have in the past, not even as a testimonial for different companies. Or is he only getting in some practice as a co-partner and shareholder in a regional company in preparation for larger tasks after his career, most likely in the management of a world-renowned football corporation?

After the end of his career, can he see himself becoming a member of Executive Board of FC Bayern ?
The fact that Philipp Lahm was able to move to the Board of Directors of FC Bayern München AG, currently chaired by Karl-Heinz Rummenigge, after his active career is definitely more than just speculation.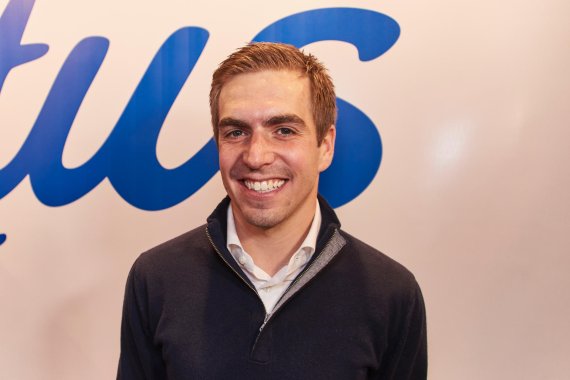 So, will Lahm go on to a second career at FC Bayern in 2018 – will he be appointed to the circle of the members of the Executive Board? "That is speaking broadly and something for the future," he said at ISPO MUNICH. "But, yes, it's obvious: I don't have a lot of time left as a competitive sportsperson, so of course I'm having a think and a look around to see what I'd like to do, what I enjoy, and of course I'd like to do further study. My work at Sixtus is obviously a huge opportunity for me. Let's see what happens afterwards. I've said time and again that I'd like to stay with football and also with FC Bayern. In what role – that remains to be seen."
Football star as exhibitor at ISPO MUNICH
Saying that, he turned around to get more information on the doings in the halls of ISPO MUNICH. "For me as a Munich local, it's great that the largest sports trade fair is held here in Munich. And it's even more wonderful that I'm not just here as a visitor but also as an exhibitor myself." And what about his own fitness skills away from the football field? "I'm top-fit. Skiing is my passion – I've also started cross-country skiing now. I'm at home during the winter."

The only thing Philipp Lahm isn't so good at is snowboarding: "I started skiing from a very young age, learning as I was standing between my father's legs. There was no question of me ever getting on a snowboard."