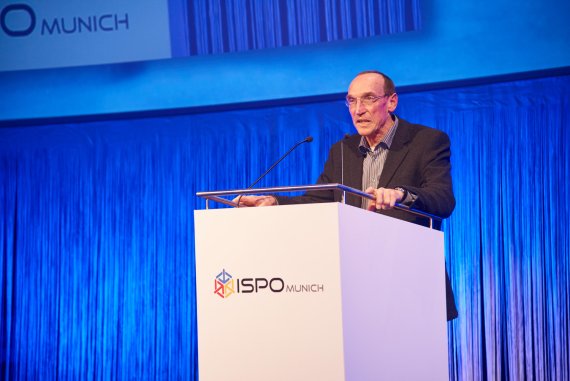 "Cinderella Caterpillar – What a terrible pet name for such a young, athletic and attractive woman. Cinderella – well she was cute at least. But caterpillar? Like an earth mover, a bulldozer?
Kazakh mountain climbers gave Gerlinde Kaltenbrunner this name in 2005. Well what else can we expect from Kazakhs? They're tough guys; the French and Italians are better at giving charming compliments.
Kaltenbrunner's goal: to summit every 8,000-meter peak
This happened on Nanga Parbat, one of the 14 8,000-meter peaks. It was there, somewhere between 7,000 and 8,000 meters up in the deep snow and thin air near the summit, that the Kazakhs took note. When one of them turned around, he saw a tiny dot way far behind them – a dot that was climbing in their tracks.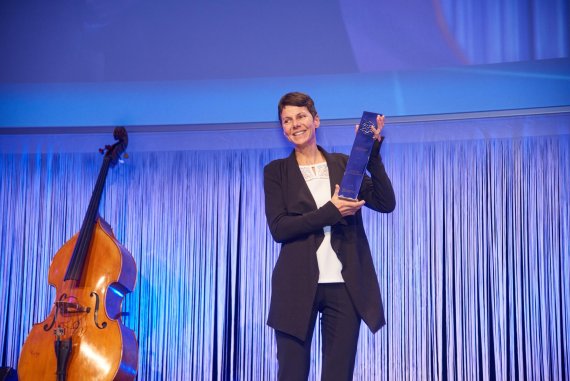 Half an hour later this dot was even closer. And when they caught up, they saw that the dot was a woman. And this woman not only caught up with them, she overtook them, setting out on her own and pulling away. This shook these Kazakh's mountaineering world view to the core.
For them, a bulldozer was an obvious comparison – they too move slowly but surely but can get to the top of anything and get through anything. So Cinderella Caterpillar was really quite logical and fitting, and was an expression of the greatest possible recognition.
At the time, Nanga Parbat was Gerlinde's fifth 8,000-meter peak. It was after this that she decided to become a professional mountain climber. A brave decision when you take into account that this discipline has been dominated exclusively by men for decades.
Her ambitious goal also became clear – to summit all 14 8,000-meter peaks.
Socially committed: Nepali aid organization Beilngries
The next few years were a blur of travels and summits. Two to three expeditions each year, hunger, thirst, cold, hardship, but also joy whenever reaching a summit came together.
But for Gerlinde, the people she met during her expeditions were more important that any summit. This includes both her fellow climbers on expeditions as well as the local people she often met at basecamps during what were often weeks-long ascents.
There she also witnessed the bitter poverty and misery of those living in Nepal and Pakistan. As a trained nurse, she had learned to help people and this was no different – she wanted to help these people, too. There had been an aid organization in the Frankish town of Beilngries for years – Nepalhilfe Beilngries. It has been founded by a police officer who had gained a similar impression when on a hiking tour through Nepal. 
So Gerlinde joined forces with this Nepali aid organization, and her popularity has meant that more donations have been collected. Time and again she has encouraged friends and sponsors to get involved as well. And she herself has of course donated significant amounts of money. This has enabled a school to be built for more than 100 children, for example. Gerlinde is sure to tell us a bit more about this when she takes the stage.
Kaltenbrunner: Climbing mountains and saving lives
And she has always helped her fellow climbers on expeditions as well. She and three others set up the last camp on Everest at 8,000 meters. From the start things had gotten increasingly bad for a Japanese friend, Hiro, and his health deteriorated during the night. Hiro had developed cerebral edema. This is normally a death sentence at this elevation.
But as a trained nurse, Gerlinde had medicines with her and knew how to use them. Together with Ralf, they watched over him all night, talking to Hiro, making sure he didn't fall asleep and primarily that he was taking in enough fluids.
We keep seeing these stories of people on commercial expeditions, trips they've paid a lot of money for, climbing on past people who are seriously ill without emotion, purely concerned with possibly missing the chance to summit the mountain if they were to stop and help.
Not the case for Gerlinde and Ralf. For them it went without question to change their plans of climbing towards the summit the next morning, even though it was right within reach. Together they climbed down to basecamp with Hiro over the next few days, ultimately saving his life.
The final furioso: the K2 ascent
Summiting the last 8,000-meter peak on the list, K2, was truly a "finale furioso". The second-highest peak after Everest, falling shorts of first place by only 200 m. She had already been up at over 8,000 meters on K2 four times, but was forced to turn back each time: once because the weather turned, another time because the risk of icefall was too high.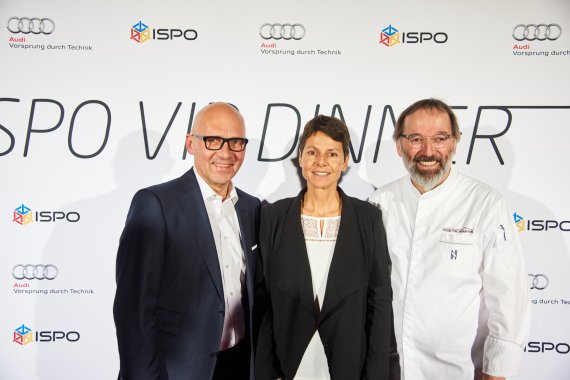 An incredibly difficult ascent was chosen for her 2011 attempt – the North Ridge, which is very steep and exposed. She hoped that the threat of ice and avalanches would be less there. Once the camps had been erected, it began to snow. And it kept snowing for a long time. This plus increased winds are a clear sign for every mountain climber: increased risk of avalanche. When the weather finally cleared up, they began their climb and reached the last camp at just under 8,000 meters three days later.
There were four of them – Gerlinde, two Poles and another Kazakh. Spending the night in such tight quarters with all four of them crammed into a two-man tent was horrible, and they were quite pleased to be able to get going again the next morning to continue their ascent.
This led through a steep trench the storm had made a good job of. The fresh snow had been blown into this trench from the ridges and edges and they literally sank down into this loose snow. They tried going left, right, up the center, but there was no route that allowed them to pass and when the sun began to set they had barely made any progress.
Anyone else would have given up and climbed back down after such ill success, but not this team of four. Another terrible and uncomfortable night in the cramped tent and they tried again the next morning. And they ended up finding a passable route on the edge of the trench where the snow was less deep, and they took turns leading the pack, eventually reaching the summit at 6pm just as the sun was setting. 
Backlog: women in leadership positions
This made Gerlinde the first woman to summit all 14 8,000-meter peaks and she did so in athletic, incredibly fair style, without using any oxygen tanks, without high altitude porters or sherpas – she carried all her gear up to the high-altitude camps herself.
Ladies and Gentlemen, could we as decision-makers in the sporting goods industry learn something from Gerlinde Kaltenbrunner? This applies especially to all the men in the audience: there are a lot of strong women. And not just in mountain climbing, not just in sports. No. In business as well. And were I to study who occupies leadership positions in our industry, there would certainly be quite a backlog here.
Gerlinde, we all hope that as you continue to go through life that you conquer these sheer cliff walls and mountains that stand in your way, even those in everyday life, with just as much joy and aplomb as you did with that icy mountain in the Himalayas.
Please join me now in welcoming to the stage an absolutely exceptional athlete and a wonderful woman. Gerlinde Kaltenbrunner is the winner of the 2016 ISPO trophy. Not only because of her outstanding athletic achievements, but also because of her enormous social commitment."