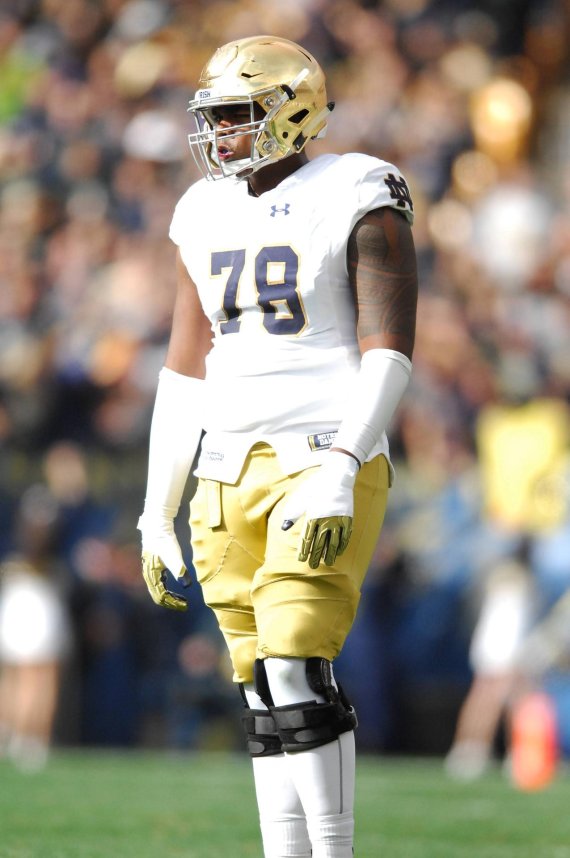 The offensive tackle for the Notre Dame Fighting Irish is considered one of the most coveted offensive linemen in the NFL draft on July 15th in Chicago, and has signed a supplier contract with the online retailer Zappos.
What's unusual about the deal is that, through the cooperation with Zappos, it's possible for Stanley to choose between different shoe brands. Traditionally, athletes exclusively sign supplier contracts with a shoe manufacturer.
Stanley is circumventing this limitation with the Zappos deal. "Most athletes close a shoe deal and after that, they're completely unflexible, since they have to keep their paying contractual partner in mind. "By contrast, I can do what I want," is how the 22-year-old college graduate explains the luxury of switching, for example, between Nike, Under Armour, or Adidas.
The future NFL pro, who at 6'4" weighs in at an impressive 315 pounds, is getting an unspecified shopping budget from Zappos which he can also use for family and friends. In return, Stanley is to promote the collaboration on social media and wear Zappos clothes in his downtime.
The Zappos/Stanley alliance came about via the young professionals agency Roc Nation Sports, which is owned by rap star Jay Z.