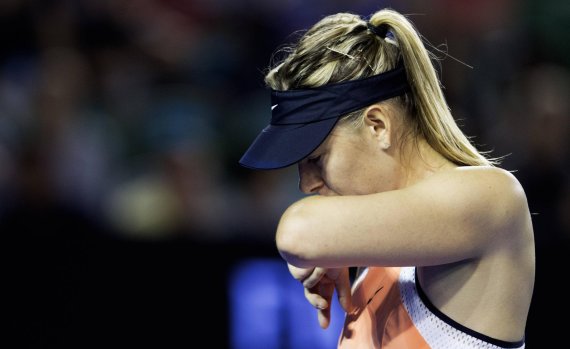 The 28-year-old said that she had made "a huge mistake" by taking the banned substance during the 2016 Australian Open. The Russian even declined a B sample, as revealed by her lawyer John Haggerty in the New York Times. At a press conference, Sharapova said the following about the doping accusations: "I have to take full responsibility for it because it's my body [...] and I can't blame anyone for it but myself."
Sharapova said she had been taking Meldonium since 2006 in order to prevent diabetes – she has a family history of this condition – and to treat an irregular heartbeat. Her family doctor had been giving her a medicine called Mildronate for the last ten years. She said she did not realize that this was the same substance as Meldonium, which has been banned since 1 January 2016 and is now classed as a prohibited substance. 

Nike deal: 70 million euros for eight years
Sportswear manufacturer Nike made the following statement: "We are saddened and surprised by the news about Maria Sharapova." The contract is said to have been worth 70 million USD and was supposed to run until 2018. Nike said that the contract would be suspended during the doping investigation and that further steps would be decided after that process. Alongside the sponsorship deal, the tennis player also has her own tennis clothing collection with Nike.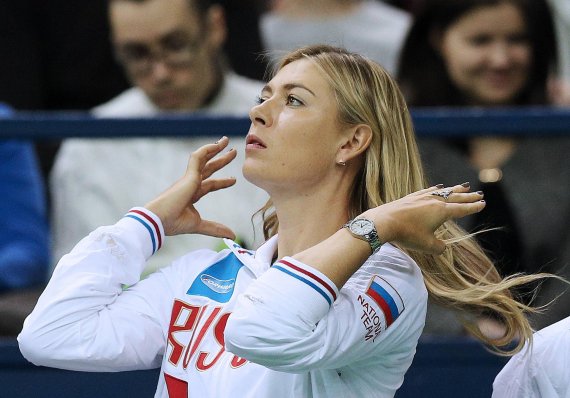 Swiss watchmaker Tag Heuer also announced that negotiations regarding a contract extension were being broken off "in view of the current situation." The previous contract ended at the end of 2015. German newspaper 'Die Welt' reports that Porsche will also be suspending all sponsorship activities. 
The International Tennis Federation (ITF) also reacted promptly to the doping admission and the seventh-ranked female tennis player in the world will be banned from the sport from 12 March. The Women's Tennis Association (WTA) announced that proceedings were now in the hands of the Tennis Anti-Doping Programme. Steve Simon, CEO of the WTA, said they would support the decisions made by this process and he that he was "very saddened" by the news.
Sharapova hopes for a comeback
Despite this setback, the Russian does not want to end her career: "I've let my fans down. I've let the sport down – that I've been playing since the age of four [and] that I love so deeply. I know that with this I face consequences. I don't want to end my career this way and I really hope that I will be given another chance to play this game."
WADA President Craig Reedie mentioned that a one year ban was to be expected. Schamil Tarpischtschew, president of the Russian Tennis Federation, is even hoping that Sharapova will be able to compete in the Olympic Games in Rio de Janeiro.
Meldonium has been a banned substance since 1 January 2016 and is now considered as doping. WADA communicated this information to athletes in a letter on 15 September (click here to read the letter in full). 
Sharapova is one of the world's top-earning tennis players: With an estimated annual income of 30 million USD, the only player ahead of her is Roger Federer. She is ranked eleventh in the Forbes list of highest-paid athletes. This is likely to change after the expected termination of the Nike deal. Nike recently terminated a sponsorship deal with boxing star Manny Pacquiao, after he made homophobic comments. (Read a commentary about this here)
Sharapova was one of the best female tennis players of all time. She has won 35 WTA titles and five Grand Slams – the most recent being the French Open in 2014.