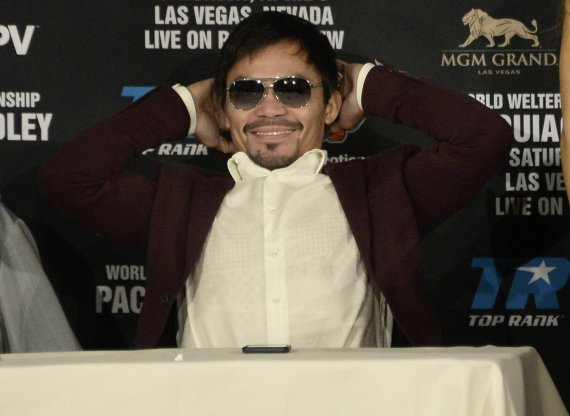 Pacquiao is considered one of the best boxers in the world: He is the only boxer who became a world champion in seven weight categories. On a Philippine TV program in February 2016, he said that homosexual couples were "worse than animals". A day later he apologized via Twitter.
Despite the apology and his request of forgiveness, Nike remained firm: Only two days later, his profile on the Nike website could no longer be accessed. The company defended its decision with the explanation: "Nike is decidedly opposed to any form of discrimination and has a long tradition of supporting gay and lesbian rights." 
Last year the boxing star lost a fight that had been billed as the "Fight of the Century" against Floyd Mayweather on points. In April 2016, Pacquiao will fight one last time against Timothy Bradley. After that he is planning to commit himself to Philippine politics and begin a second career: He is currently a congressman and is hoping for a seat in the Senate at the elections in May.