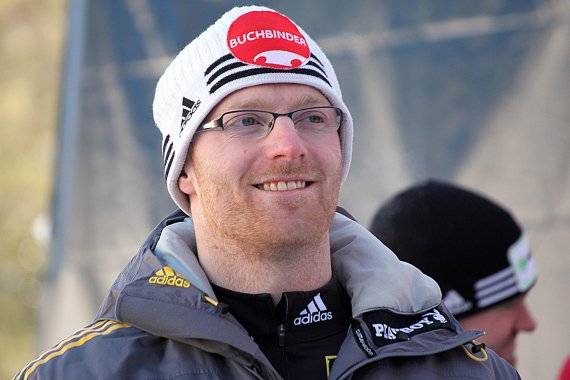 2011 was Manuel Machata's big year: He gained everything there is to gain all at once. He became a European and world champion as part of his four-man bobsled team, plus he won the overall World Cup. No other bobsled pilot before him has experienced such a rapid rise to success.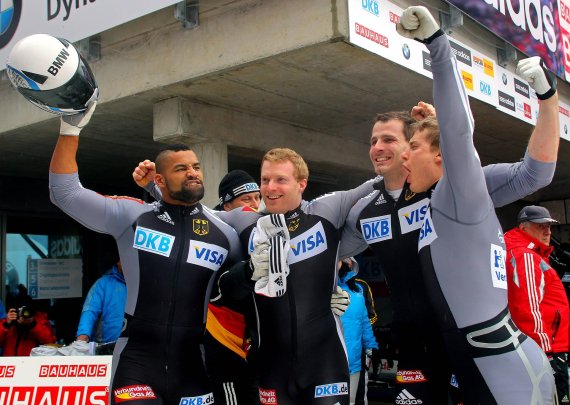 2014 was his annus horribilis. Because he rented out a set of bobsled runners to Alexander Subkov of Russia, who would later go on to become a two-time Olympic winner, he had to answer to the national bobsled association. This culminated in a one-year ban from competitions and a 5,000-euro fine by the Bob- und Schlittenverband für Deutschland (BSD). "This relatively harsh punishment against Manuel Machata was intended as the first step towards guarding national interests," say BSD President Andreas Trautvetter at the time.
New job in China
Machata filed an appeal and won. He has been rehabilitated in the eyes of the German sporting world. Collaborations in the training and marketing sectors are even under discussion following Machata's retirement from active participation in the sport in October 2015. The 31-year-old's first step will take him rather a long way from home. Machata will take up a post as the national bobsled coach for China.
"I prefer risk and adventure"
The 31-year-old's latest adventure had a pretty unspectacular start. The Chinese bobsled association sent him an email asking whether he would consider taking up the post. Following a few preliminary discussions, he flew over to sign the contract. At the time, however, Machata still had two semesters to go to complete his automotive business degree. But this "major challenge" proved too much of a draw for him. "You can choose the easier option or opt for risk and adventure," says Machata. "I prefer the latter." He'll complete his studies at a later date.
His work began during his second trip to China. Bobsledding is not even in its infancy in China: no bobsleds, no courses, no athletes. Machata is starting at the beginning and is responsible for both the men's and women's teams. As a result, his answer to many questions is that "structures need to be set-up and then we'll see." He has held initial meetings with candidates for the training team, but nothing's set in stone yet.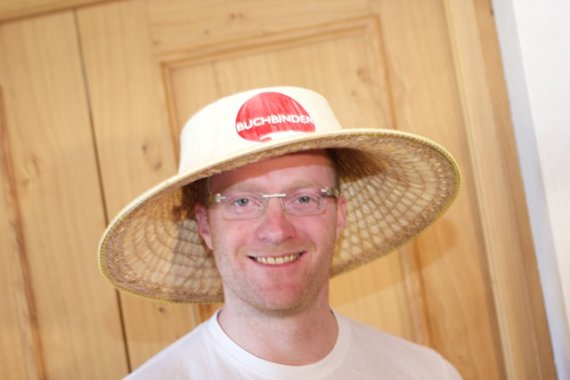 Machata wants to increase the sport's popularity in China by showing it on television. To do this, he is looking for sponsors. As an active participant in the sport, he knows how to combine the two: An extended Playboy logo adorns his bobsled, which was escorted by women in corresponding dress when he won the European championship – something the national association was not exactly pleased about according to Machata's manager, Axel Watter. Watter says this is another reason Machata is considered "the rebel of German bobsledding."
Test runs in North America
An initial casting has already been held in Beijing. 150 athletes turned up – primarily track and field athletes. "Every bobsledder is there because they've made a career change. It's not a sport for children or young people." That's why he's turned to other sports in China to find potential bobsled pilots. They have to be quick, but they also have to be a certain weight. "An athlete considered too heavy for track and field has the option of trying out bobsledding," explains Machata. There's no question that China has that potential.
Machata has been travelling in North America with groups of 25 athletes each since early February. There the athletes will tear down an ice track in a bobsled for the first time, and will enter their first competition in 2017. The following year, the aim is for the team to make their Olympic debut at the South Korean Winter Games in Pyeongchang, "even if we won't win anything," says Machata.
The focus is on 2022. The aim is to win a medal at the Games in Beijing. For Machata, despite his major successes as an active participant in the sport, this would be his first Olympic appearance. But he'll be leaving his private sets of runners at home this time.