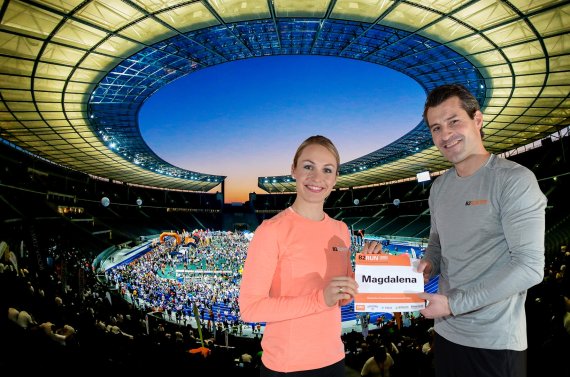 No other German biathlete has ever been as successful an athlete as Magdalena Neuner, who will be the new face for B2RUN in 2016. The three-time champion of the Biathlon Overall World Cup will also visit a company that registers their team for the run by April 12: She will start with the company team at one of the 17 runs. Plus, Neuner will give the employees motivational, nutritional and running tips for the run.
Magdalena Neuner says: "Personally I think a healthy lifestyle is very important and would like to convey that to those around me. B2RUN stands for that exact message – enjoying an active lifestyle and team spirit. The six kilometer long route can be accomplished by anyone and offers the reward of a finish line in Germany's largest stadium."
B2RUN will take place in 17 cities across Germany in 2016 – with an expected participation of 190,000 runners from over 9,000 companies. That makes B2RUN the fastest growing and largest running series in Germany today. More B2RUN events take place every year in France, Switzerland, Portugal and Romania. You can register at www.b2run.de.