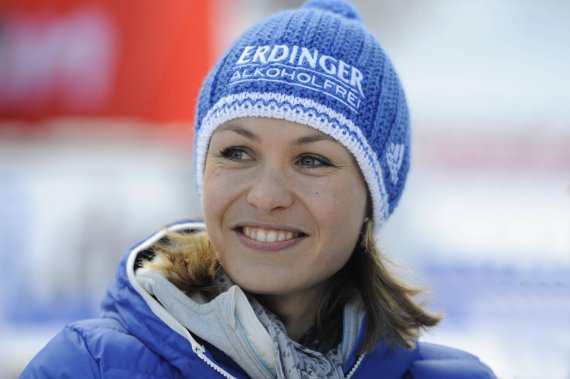 Ms Neuner, are you familiar with the saying "Sitting is the new smoking"?
Magdalena Neuner: No, not yet. But it makes sense!
Doctors and researchers are warning that people in Germany, and throughout Europe, generally do too little exercise. What is your view on that?
Personally, I am still very closely involved in winter sports and have a small child. Verena Anna is now 18 months old and really keeps me on my toes. Furthermore, I do not have an office job, which regularly involves being sat down for a long time. However, I am already noticing that it is not easy to motivate oneself to do regular exercise.
"Sport is a luxury – a way of relaxing"
One's weaker self...
Exercise should definitely have a permanent place in the daily routine. Otherwise, the day soon gets filled up with all kinds of other things. Now, having distanced myself a little from competitive sport, I am noticing that my approach to sport is changing: sport is a luxury – a way of relaxing. It is the highlight of my day. However, even I have to plan when and where I am going to do it. Otherwise, I would not do any sport at all.
Nowadays, online and offline fitness and dietary programmes promise maximum success with minimum investment – almost as though you can just buy fitness.
It does not work by itself. An app alone is not going to turn anyone into a super athlete. It is important to have that desire to exercise, and a bit of ambition. In plain terms: you need to get off your backside!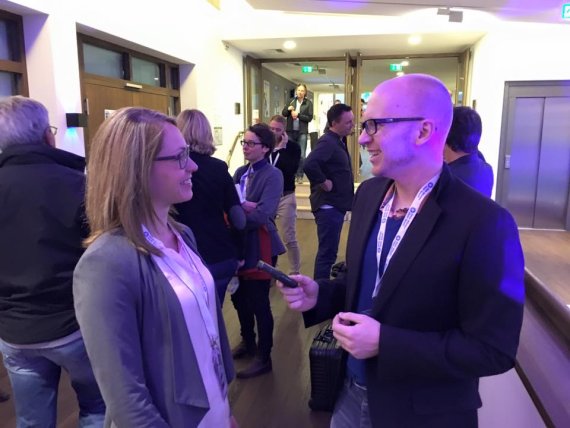 How can you make exercise appealing to somebody who has been a couch potato for the last 20 years?
Sport triggers certain emotions. I feel alive after sport. Every cell and every muscle are supplied with blood. My head is full of oxygen. But what motivates me most is the release of endorphins. It is so nice to go for a shower afterwards with a big smile on your face. Everyone should experience that! The important thing to remember is not to overdo it.
"Anyone can find a route into sport"
What do you mean?
When someone is starting to exercise after a long break – or for the first time, the first steps should be a short stroll or a brisk walk, in order to ease one's way safely back into doing exercise. The biggest mistake anyone could make would be to say: I will run a half-marathon tomorrow. I am absolutely certain that anyone, no matter how old or young, can find a route into sport – sometimes you just need to be a bit sensitive to the person's needs.
For many people, the biggest motivation to exercise is the number on the scales. The approach of many is: I need to lose ten kilos. That is not your approach, is it?
Obligation and pressure – exercise as a disagreeable means to an end – are the wrong way of doing things. It is particularly ineffective if somebody is just trying to lose weight. However, if you take a relaxed approach and go into it with a positive desire to do more exercise, eat more healthily and do something for yourself, you are much more likely to see successful results.
What sport or exercise do you enjoy the most?
I really like cycling. However, winter is coming, so my cross-country skis are ready and waiting. Having said that, I am just as happy on downhill skis.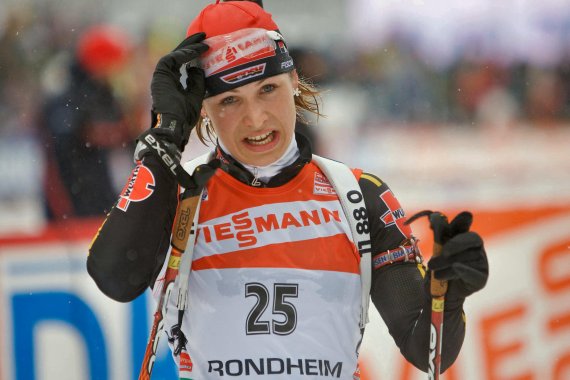 You seldom had the opportunity to get them out whilst you were still actively competing in the biathlon.
Yes, that is true. But I have never forgotten how to do it. I used to ski a lot as a child and growing up.
"I am exhausted after a proper day of skiing"
Taking the lift up the mountain, rather than having to scale it using raw muscle power – that must be particularly appealing, isn't it?
Oh yes! Having said that, I am exhausted after a proper day of skiing. My thighs feel twice as big as usual. And you have to concentrate pretty hard.
Are you that fast?
Well, I am no rowdy… but I do like to let my hair down on the slopes! These days I put in a few more turns than I used to. I think I am becoming someone who just skis for pleasure.
Where do you like skiing most? In Germany, or further afield?
The Zugspitz Arena is a great area for skiing. And Seefeld in Tyrol is also just 20 minutes from Wallgau – practically on my doorstep. There is a nice rack-and-pinion railway there. The first ride is always on that.
"I needed the break"
After three years away, you are now back working in the snow – as a biathlon commentator for ARD. Did you miss the World Cup?
I am returning to my roots. I am a sportswoman at heart, and will always have a passion for biathlon, all my life. I am now trying to convey that passion to the viewers. To be perfectly honest, though: I needed the break, in order to adapt to my new life and to see where my journey would take me next?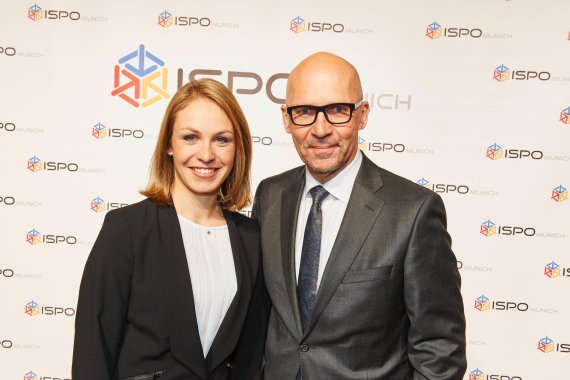 Many sponsors have remained loyal to you, even after your career. You appear as a brand ambassador for your sponsors, among other things. Are you planning on giving any speeches? After all, that is the classic thing for successful athletes to do after their sporting career?
No, there is no need for that. I am concentrating on what I have, and am very happy with what I am doing. Among other things, I am also patron for the Björn Schulz Foundation for seriously ill children. That is very important to me.
And long-term, what are your plans?
I can't really answer that question now – nor could I when it was first posed three years ago. I cannot foresee how long I will be able to continue as a brand ambassador for my partners, such as Erdinger Alkoholfrei, Audi and Adidas.
So, all is good in the world of Magdalena Neuner? 
I am enjoying life as it is. To be perfectly honest, though: if I were to have more than one child at any point, which I very much hope I will, then I will focus more and more on my family.