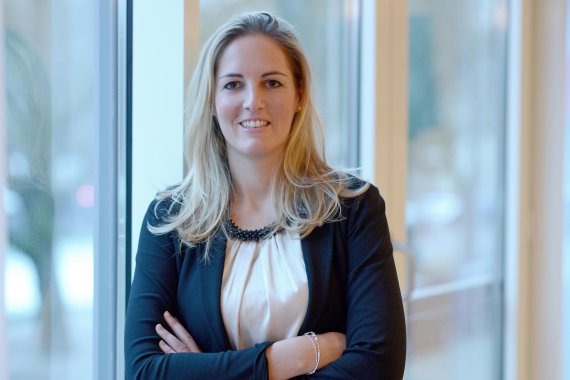 Elena Jasper brings to her role experience of working as a Senior Manager at Siemens AG in Munich, where she was responsible for Communication Projects and Corporate Events. Prior to this, she had worked as Manager of Social Engagement at the Deutscher Sparkassen- und Giroverband Berlin (German Savings Banks Association, DSGV), where she gained experience in sport sponsoring, organizing events for both top-level sport and mass participation sport, as well as for junior sportspeople.
While working at "Olympia Bewerbungsgesellschaft München 2018" (Munich 2018's Olympic Bid Committee limited company) prior to that, she was entrusted with the task of liaising with national sponsors and outfitters. She can also bring her Master's degree in "International Business," Chinese language skills, and time spent living in Hong Kong to her new role working with the Chinese market. Sport is a major part of Elena's life both professionally and personally – she is qualified to teach snowboarding and lists keeping fit, sailing, and golf among her hobbies.
Tobias Gröber, Executive Director Business Unit Consumer Goods at Messe
München GmbH, on the new Exhibition Director: "In Elena Jasper, we have found an internationally experienced successor for this position of responsibility. She will bring organizational skills and events management expertise, an affinity with China and enthusiasm for sport to the role in the future and further consolidate and also strengthen the ISPO brand in China."