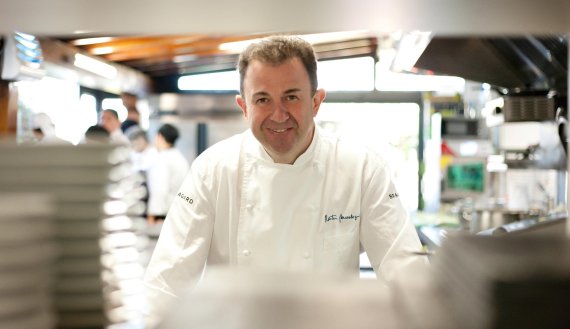 The Spanish outdoor brand Ternua will be introducing the top chef at the sports fair. On the opening day, Berasategui will spoil visitors with Basque specialties.

Berasategui has a total of 7 Michelin stars for his restaurants – that is, more than any other chef in Spain.


The 35-year-old lives in San Sebastian. Martín Berasategui, who is a fan of the outdoors, begins each day by walking in the mountains to enjoy the view over the city.

On January 24, he is hoping to share the culinary delights of his homeland with ISPO visitors. At the Ternua stand from 12:00 until 16:00, there will be the opportunity to experience Berasategui's Basque specialties.