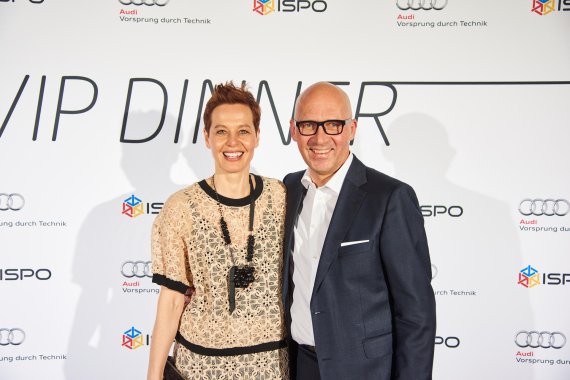 In an interview with ISPO.com, the best networked manager in the sports industry talks about the importance of sports in light of the demographic change, and which challenges the industry must face. He explains why women are becoming more and more important for the sporting goods industry and how modern employers can see to the fitness of their employees.

Mr. Dittrich, more and more people are spending the majority of their everyday life without any physical exercise. A danger for the sporting goods industry?
Klaus Dittrich: Yes and no. Larger than average growth rates are predicted for the sports industry. But despite that, it's faced with the big challenge of getting more young people to play sports again. Already a few years ago, the Nike study came to the realization that, for the first time, the statistical life expectancy for the previous generation is decreasing – instead of increasing. And that's because people are being less and less physically active.
Can the sporting goods industry overcome this challenge alone?
No. It's a societal duty. You have to motivate everyone to work on it. Parents, schools, sporting goods manufacturers, policies, employers. 
Is it also a manager's duty to make sure that his employees keep in shape?
It's part of the entrepreneurial responsibility to see to the health and fitness of employees. They reduce illness-related absences, promote employee satisfaction and increase one's attractiveness as an employer. Our most important decision in this regard was appointing a mobile company fitness instructor, who visits our employees in their offices and drafts an individual training routine for each of them.
What specific tip have you picked up for yourself?
Stair climbing, for example. Now, every day I go on foot from the underground garage into my office on the fourth floor.
Back to the sporting goods industry: what challenge does it have to overcome today and in the near future?
In light of the changing weather conditions, the entire manufacturing and logistics process has to become more flexible. It's the only way you can then satisfy customer needs while they're current – that way there's a sufficient amount of ski equipment in the store when snow's on the ground and I'd actually like to buy them.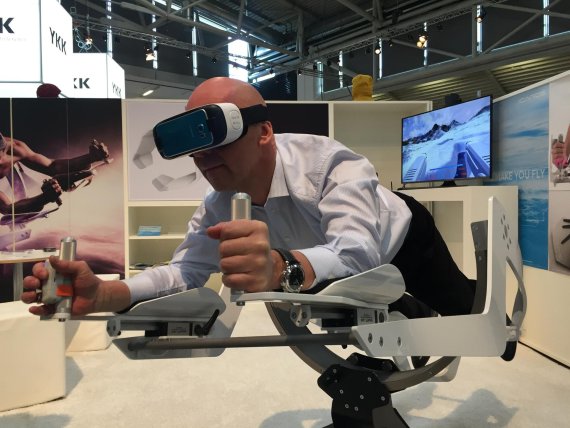 And technologically?
The entire topic of wearables will develop to have an enormous effect. I personally think that they still need to be made more user friendly, however.
The topic of "healthstyle" is also big at ISPO MUNICH.
Yes, even if it sounds mundane. The fact that sports are healthy is still a platitude, but specific offers are discussed too little. 
The silver generation is looking for sports offerings

Could the demand maybe also be missing?
Not necessarily. The so-called silver generation is increasingly realizing that they need to take better care of their health, and are looking for specially tailored offerings. But what's much worse is that the younger generation is staying away. If sporting activity isn't widely promoted, the sporting goods industry will lose its customer base. This realization is leading to initiatives like "Your winter. Your sports." 
The demographic change as a big challenge...
Yes. The next big topic will be women, a market that's growing heavily. We see great potential there. More and more sporting goods manufacturers are producing their own women's lines. Even specialty trade is increasingly adapting itself to this target group with special offerings.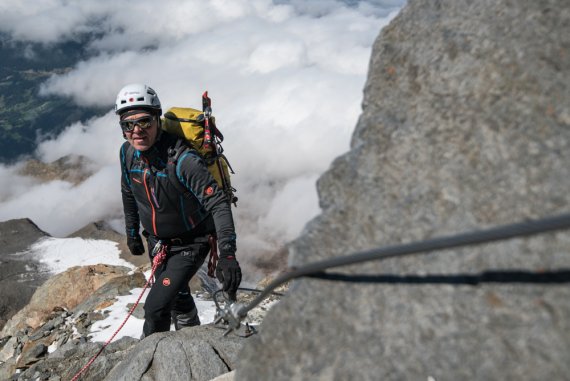 How are you reacting to this development?
For example, with the "Women Join" initiative, which the Messe München uses to network women in the industry - for example, at the Inhorgenta or the Bauma. At ISPO MUNICH, we're making an exhibition with Antje von Dewitz that will lead the family company Vaude in 2017 (read an interview with her here). 
We come to your core business: won't trade fairs also have to change in light of digitalization? To ask provocatively: do we still need a trade fair like ISPO MUNICH where the industry meets four days out of the year? 
The development isn't as dramatic for trade fairs as, say, in publishing. We know that personal communication can't be replaced by electronic media. So there will still be trade fairs in 50, even 100 years. 
The trade fair increasing its value

But just carrying on as before, that won't do?
Of course not. Our motto is: how can we expand the value of trade fair participation for our exhibitors and visitors? And how can we use the high reach of the trade fair all year round?
How have you answered that question?
By offering digital services all year. From the tradefair build-up and follow-up, over crowdsourcing projects at OPEN INNOVATION, up to spreading news as the new website ISPO.com does. Our exhibitors should receive a return on investment the whole year round: The message is: ISPO is all the year.
Why does a company need the digital services of a trade fair? Couldn't it just do that itself?
Quite simply: a multi-platform like ISPO develops a reach and attractiveness that a company will never reach on its own. If a customer had to get a market overview on invidividual company platforms, it would be an extremely time-consuming process. 
ISPO MUNICH will remain a purely B2B trade fair

Many end consumers also want this market overview. That's why some manufacturers have long since asked to at least introduce an end consumer day at ISPO MUNICH.
That's not going to happen. ISPO MUNICH will remain a purely B2B trade fair. Despite this, we have already found an opportunity to offer our exhibitors and partners a channel to end consumers with the help of the ISPO platform.
And that would be?
The Internet. More specifically, with the new ISPO.com. It's already been shown at ISPO MUNICH that we've reached about 300,000 more people than previous years with the newly relaunched site. 
What kind of users are you assuming; that is, who is the new target group?
I'm not so naive as to believe that we've suddenly reached 300,000 additional trade visitors on the Internet. A majority were end consumers who wanted to learn about the products introduced and the trends discussed at ISPO MUNICH. As it should be. B2B2C, and consequently B2C as well, is becoming more and more important for us and our customers, the exhibitors and the entire industry.

That means?
The more we publish of what happens in those four days and on the other 361 days of the year, the better it is for exhibitors, visitors, and everyone interested in the topics of sports and sports business.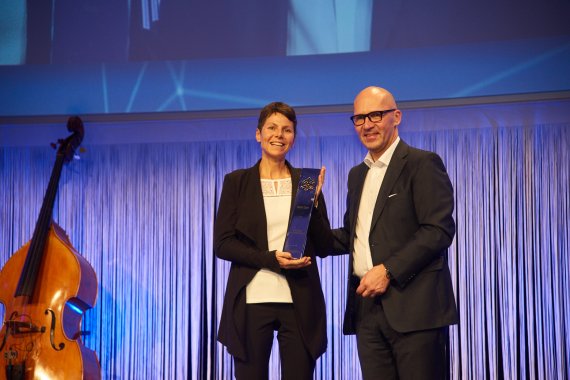 In conclusion: what is your personal biggest wish for the entire sports industry?
That we manage to purge professional sports of all compliance violations, corruption and fraud. Right now, we're experiencing a development in high-performance sports that can damage the entire sports movement. That's why I was personally very happy about the courageous statement by Frank Dassier, president of the World Federation of the Sporting Goods Industry, who at ISPO MUNICH 2016 said: "Zero tolerance for doping, game fraud, or corruption."