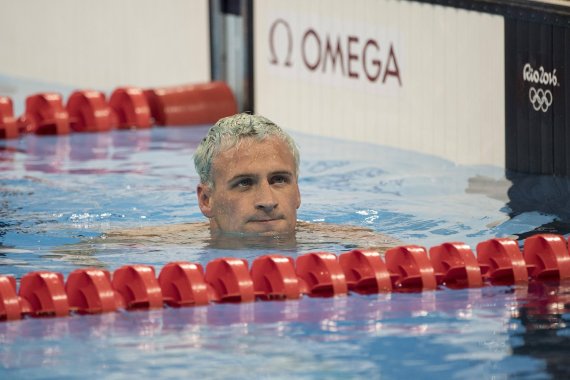 Ryan Lochte causes a big stir in the USA Olympic team with his story of an armed robbery. When it turned out that there was no such attack, but rather just a dispute with some guards (on whom the 32-year old tried to place the blame), his sponsors are now bailing out.
The swimwear manufacturer Speedo stated that Lochte's behavior was "counter to the values" of the company. A portion of the company's sponsorship money will now be donated: $50,000 will be received by the child welfare organization, "Save the Children". Lochte was partnered with Speedo for ten years.
Read here: How much swimming-star Michael Phelps makes from his sponsors
Speedo USA today announces the decision to end its sponsorship of Ryan Lochte. As part of this decision, Speedo USA will...

Posted by Speedo USA on Monday, August 22, 2016
Other sponsors have also ended their partnerships with Lochte, including men's fashion designer Ralph Lauren and mattress manufacturer Airweave. Ralph Lauren only had Lochte under contract for the three weeks of the Olympic games anyway. The Washington Post reported that Gentle Hair Removal, a manufacturer of epilators, also wants to end Lochte's contract.
Read here: How much money the sponsors give for the Olympics
Ryan Lochte ran riot in a petrol station in Rio de Janeiro with his teammates Gunnar Bentz, Jack Conger and James Feigen. The four were thereupon detained by security guards and later presented themselves as being victims of a robbery.
Read all the news and backstories from the Olympics 2016 here