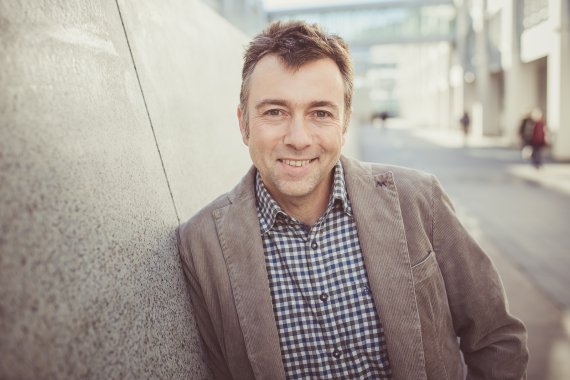 The website behind the leading international trade fair for the sports business recently received a makeover from THE DIGITALE by request of the Messe München (Munich Trade Fair) and now has an even stronger focus on content marketing. "With the relaunch of ISPO.COM, we are focusing on content marketing and extending ISPO's role as the leading trade fair for sport into the digital world, the whole year round. It only makes sense for us to entrust this task to a journalist as experienced and digitally-minded as Gunnar Jans, who has taken the editorial position at ISPO.COM," said Tobias Gröber, Division Manager for B2B Consumer Goods and the ISPO Group.
ISPO.COM: New Formats for Sports Professionals and End Users

The aim of the relaunch of ISPO.COM is to have a stronger focus on content marketing, to give the website a new look and feel, and to use creative, new editorial formats to inform sport professionals (B2B) and end users (B2C) about all the relevant industry information - from news to background reports - up to date, the whole year round.

Gunnar Jans has been a big name in sports journalism since the 1990s. He was a reporter at various football world cup competitions and major events and was the sports editor for the Münchner Abendzeitung for many years. After its insolvency he returned to the turned to the Süddeutsche Zeitung newspaper and assumed responsibility for the interface between the print and online editions of the "Sport am Wochenende"digital magazine.
"ISPO is an Incredibly Strong Brand"

He is a passionate editor of both print and online journalism. For the keen marathon runner, his new roles at THE DIGITALE and ISPO are the obvious next step in his personal digitalization. "This new, completely digital challenge is tremendously exciting," says Jans. "ISPO is an Incredibly Strong Brand, that has the ability to communicate to the online world, on an international level, 365 days a year. Here I can live out my journalistic desire to share stories and my love for sport. My hope is to build ISPO.COM into an international information platform for the sports business world."
"Being able to have Gunnar Jans on board is extremely exciting for us," says Karsten Lohmeyer, Editorial Director and, as a member of the executive management, responsible for all THE DIGITALE's editorial departments. "He brings more than 20 years of journalistic experience with him and shares our desire to bring serious, purely digital content marketing with high quality journalism that is relevant to our target groups. I don't need to say how much possibility there is for content marketing in the sports business. You only need to see the new ISPO.COM."