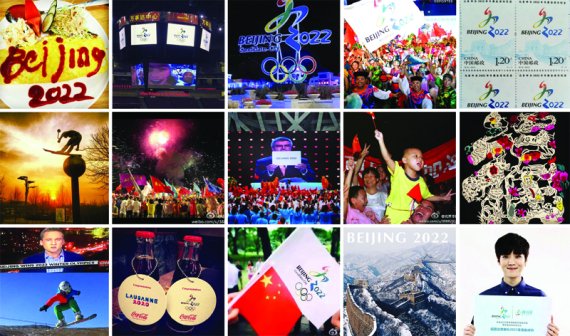 The picture gallery deals with the people's reactions to the award of the Olympic Games. The Chinese general public was invited to upload photos on this topic onto the social media platforms Instagram and Weibo.

20 of these were selected and can be seen as "2022 Olympic Spirit" at ISPO MUNICH. Every photo was presented with information about the author and an image caption. The exhibition aims to offer a glance at the different reactions in China to the 2022 Olympic Games - one that might be filtered, but that is still accurate. 
Additional exhibition at ISPO BEIJING
At ISPO BEIJING there will additionally be an exclusive compilation of iconic winter sport photographs with the title "Who we are".
"Arts Meet Action Sports" is a series of exhibitions that combines action sports with contemporary Chinese and western art.

The exhibition can be seen in Hall A4 in ISPO Tea House, Lounge & Gallery.