No, she didn't hide the ball under her jersey, but the treasure of her life. Sara Björk is a footballer, pregnant and continuing to play professionally. "It's not either or," writes the Icelandic player for Olympique Lyon. "Starting a family while playing a professional sport is difficult. I really want to prove that you can come back from pregnancy and play at the highest level." Björk's sponsor Puma is accompanying the 31-year-old, who is also training during her pregnancy, and also wants to be part of her journey from giving birth to making a comeback on the field.
Does your club regularly drive you up the wall? Do you sometimes find yourself shouting angrily at the television? Don't worry - you're not alone. CasinoOnline.co.uk investigated Facebook messages for sports fan anger. If you think football fans, who are always prone to rage in the stadium during defeats, must be way out in front, you're wrong, though. Baseball is the number one rage sport, with nearly a quarter of baseball fans responding with "angry" to messages about their sport on Facebook. Golf follows behind with 23 percent - only in third place comes king football, where also only 14 percent of the messages get an "angry" note. However, this is true worldwide - in Germany, football is way out in front with 37 percent angry reactions. Fans of cricket and table tennis are the most composed. Only six percent and four percent of Facebook messages get the pulse of the followers racing.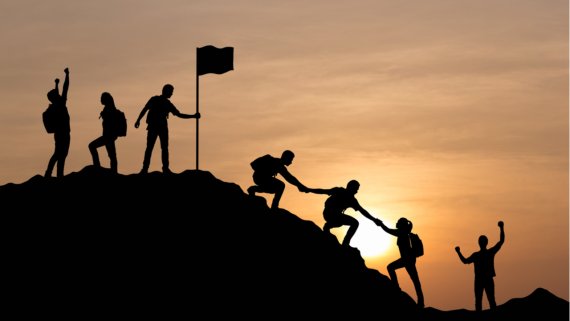 Together for climate protection: The outdoor retailers Yonderland, Bergfreunde, Bergzeit, Sportler and Internetstores Holding have launched a joint climate protection initiative. The Outdoor Retailer Climate Commitment is intended to bring about significant progress in the climate friendliness of their products. The participating companies not only want to reduce their own carbon footprint, but also place more emphasis on developing and offering sustainable products. The alliance is also open to other companies and is to present an annual progress report - the network hopes that this will also put more pressure on economic policy. Grade 1 from us!
It's the memoirs of a special athlete: Caster Semenya is currently writing the story of her life. The two-time Olympic 800-meter champion, who had to take a gender test after winning the world championship in 2009 because of her masculine appearance, wants the public to share her triumphs and tragedies. The 30-year-old South African sounds conciliatory despite all the hostility. "My lifehas been full of struggles, but it has mostly been beautiful. Through my example, I want to teach, enlighten and inform on how the world can welcome those who were born different."
Nascar is probably the most American form of car racing - and how cool that an African-American has finally been able to win again. For only the second time in the history of the racing series and after almost 60 years, a black man, Bubba Wallace, was able to win a Nascar race in the highest category. What might elicit uncomprehending snorts from us in Good old Germany is a big deal in the United States. "This is for all the kids out there who want to have an opportunity and whatever they want to accomplish, be the best at what theywant to do," the 27-year-old Wallace said. With so much pathos, we're beginning to understand why Nascar keeps finding its place in Hollywood.
Kölle sings - best get your tickets now: On New Year's Day, there will be an open-air DEL ice hockey game at the stadium of 1. FC Köln. The Cologne Sharks will then play against Adler Mannheim. But what we are itching for is the supporting program. About 50,000 spectators are expected and will sing together before the first face-off. How nice!
This good news starts with reason to be angry. Imagine if you had bet €1000 on Torquator Tasso before the 100th Prix de l'Arc de Triomphe. That would have been a fine windfall, at 725:10 underdog odds. But only the third victory by a German horse in Europe's most important gallop race in Paris came as a real surprise, even to the experts. Probably just as much as for his original stable. Because Torquator Tasso had been auctioned off three years ago for a measly €24,000. Now he earned his owners €2.857 million with a win.