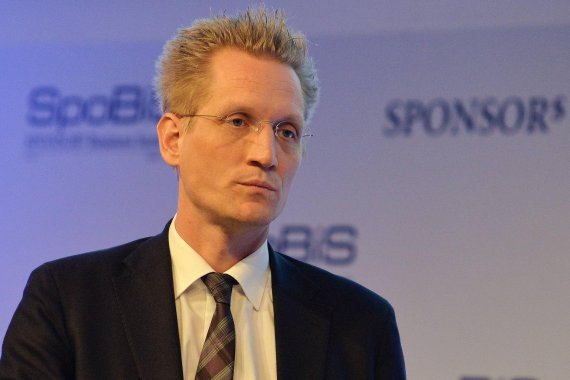 Pommer only started his post at the DOSB marketer in September 2015; the reasons for the separation were not stated. "Deutsche Sport-Marketing" only announced: "In the course of DOSB's strategic realignment, DOSB and DSM will move closer together, in order to achieve synergistic effects in promotion and marketing."
Read more here: Why the chance to hold the Olympic Games has been put off for years.
Pommer was CEO of the BBL for ten years
The move of the marketer into the into the office of the DOSB in Otto-Fleck-Schneise in Frankfurt should also take advantage of these synergies. DSM did not explain how the synergies should be achieved or why this meant that Pommer had to go. It is, however, clear that the second CEO, Axel Achten, will also have to go at the end of the year: Achten will leave at the end of 2016 due to reaching retirement age; however, he will take on Pommer's duties until a successor has been found.