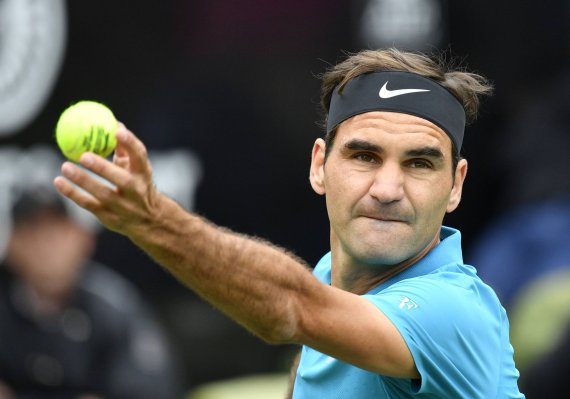 Tennis star Roger Federer burst the bomb on the sidelines of the Mercedes Cup in Stuttgart. "I haven't had a contract with Nike since March," the Swiss said there: "We're in talks. We'll talk about it and see what happens."
Federer has had no clothing and shoe supplier other than Nike throughout his entire professional career.
Now, however, the Italian "Gazzetta dello Sport" is bringing the Japanese brand Uniqlo into play as a possible new Federer supplier. The company is offering the 36-year-old a ten-year contract worth 259 million euros. The €25.9 million annually would be a significant increase from the €8.6 million Nike is said to have paid the world's number two.
However, a solution with several suppliers is also possible: Since Uniqlo does not produce shoes, Federer could negotiate an independent contract with another supplier. Media reports bring Adidas into discussion.
This would also end the cooperation with Nike, which has lasted since 1994, for Federer's own brand "RF", whose rights are owned by Nike.
Uniqlo currently has Japanese tennis player Kei Nishikori and golf pro Adam Scott under contract. Until 2017, the former world number one Novak Djokovic was also a partner of the Japanese before he moved to Lacoste.